The Eight Annual Meeting of the New Development Bank (NDB) Council took place from May 30 to May 31, 2023, in Shanghai. The event aimed to address current global development issues in member countries and emerging economies and to highlight how NDB can mobilize resources to support infrastructure and sustainable developmental projects in these regions.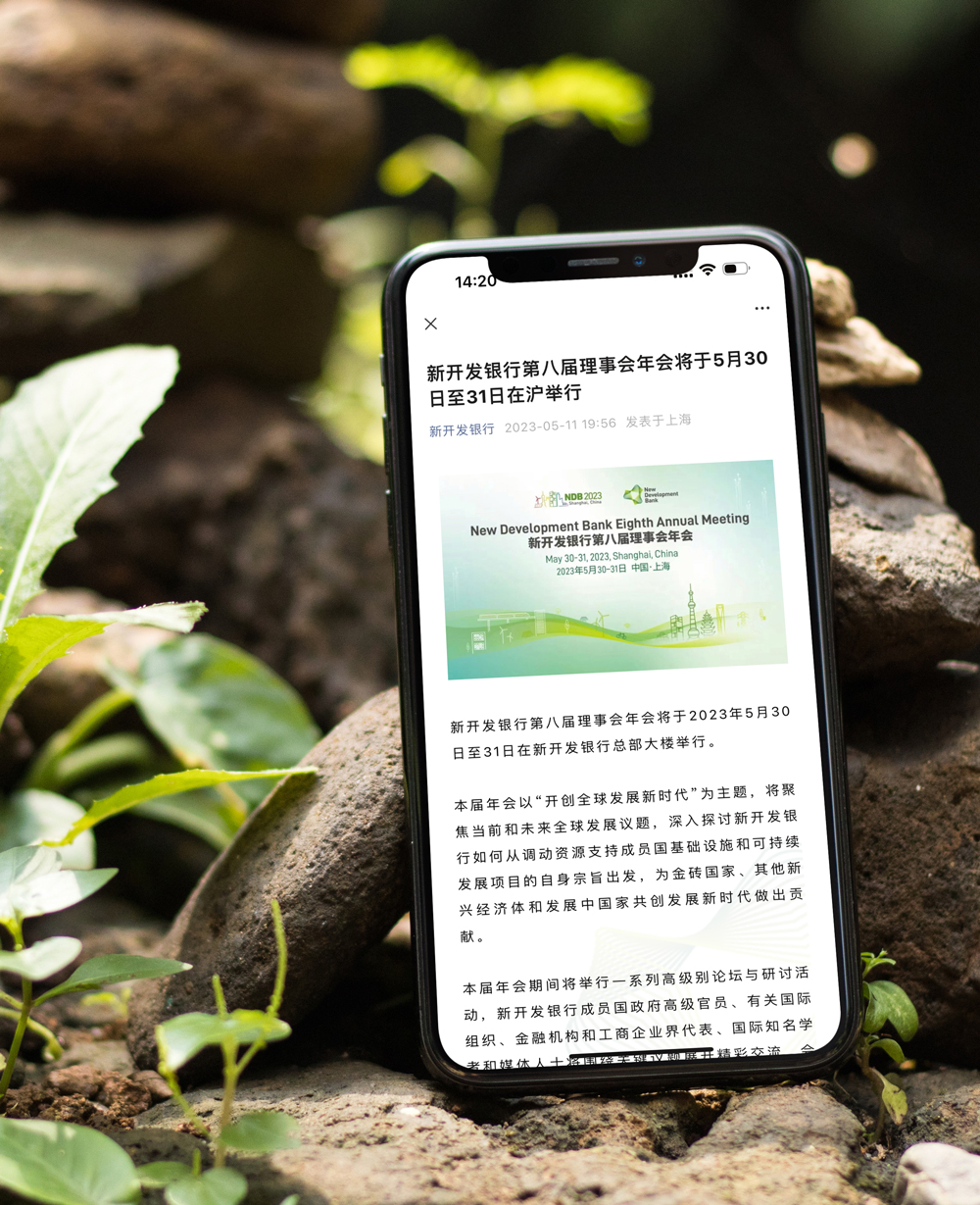 Our objective was to design a visually engaging logo and key visual that encompassed the theme of "Shaping a New Era for Global Development" and showcased NDB's commitment to sustainability and infrastructure development.
The Design Process
We embarked on a design journey to create logos and key visuals that would capture the essence of NDB's vision. Several concepts were explored, with each design focusing on different facets of global development. After careful consideration and feedback from the NDB team, we arrived at the final design that perfectly aligned with the theme and objectives of the annual meeting.
Logo Design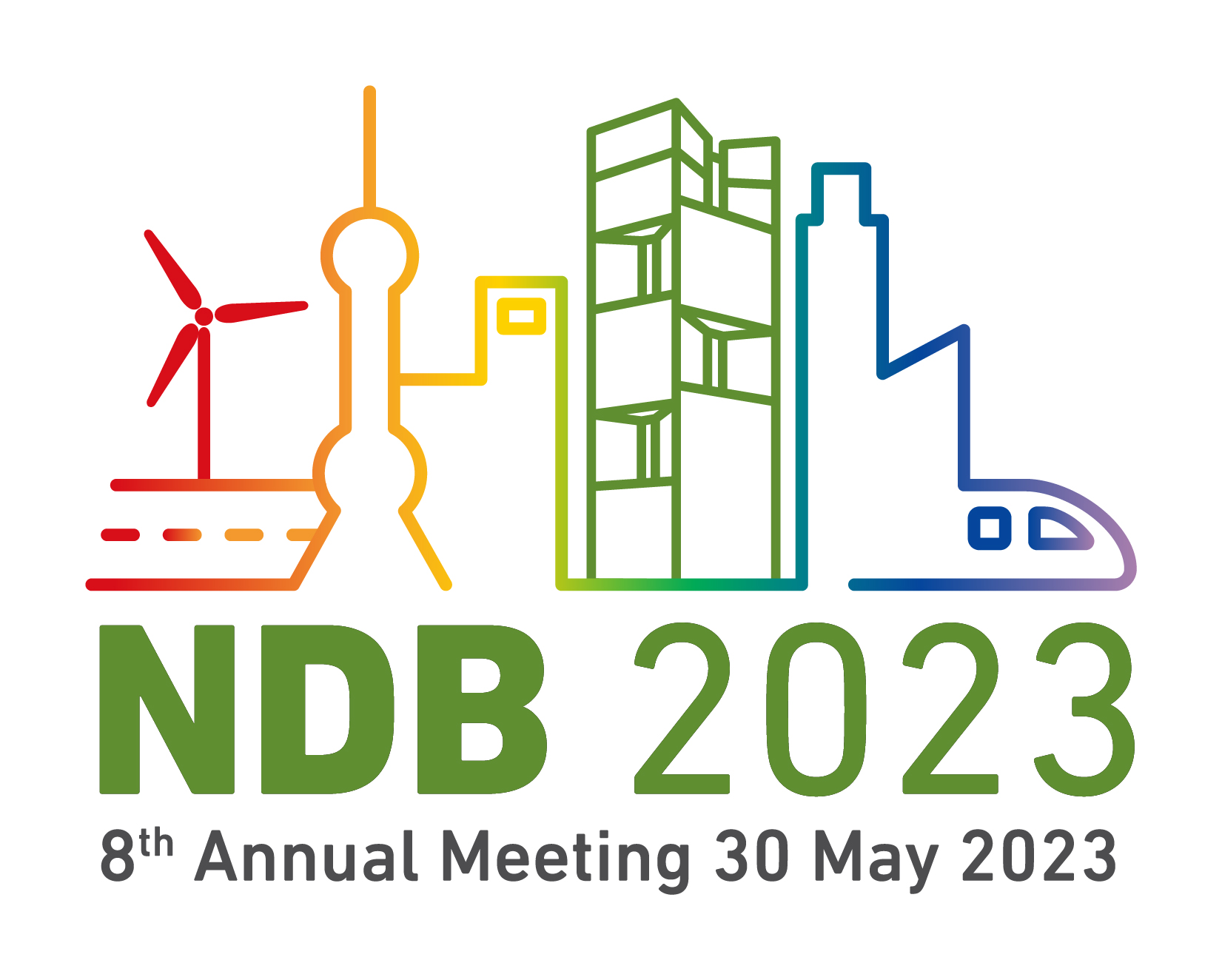 The chosen logo represents the concept of "Sustainable Infrastructure." To resonate with the host city of Shanghai, renowned for its smart city practices and futuristic infrastructure. The logo showcases a blend of modern architecture, green spaces, and innovative transportation systems.
Key Visual Design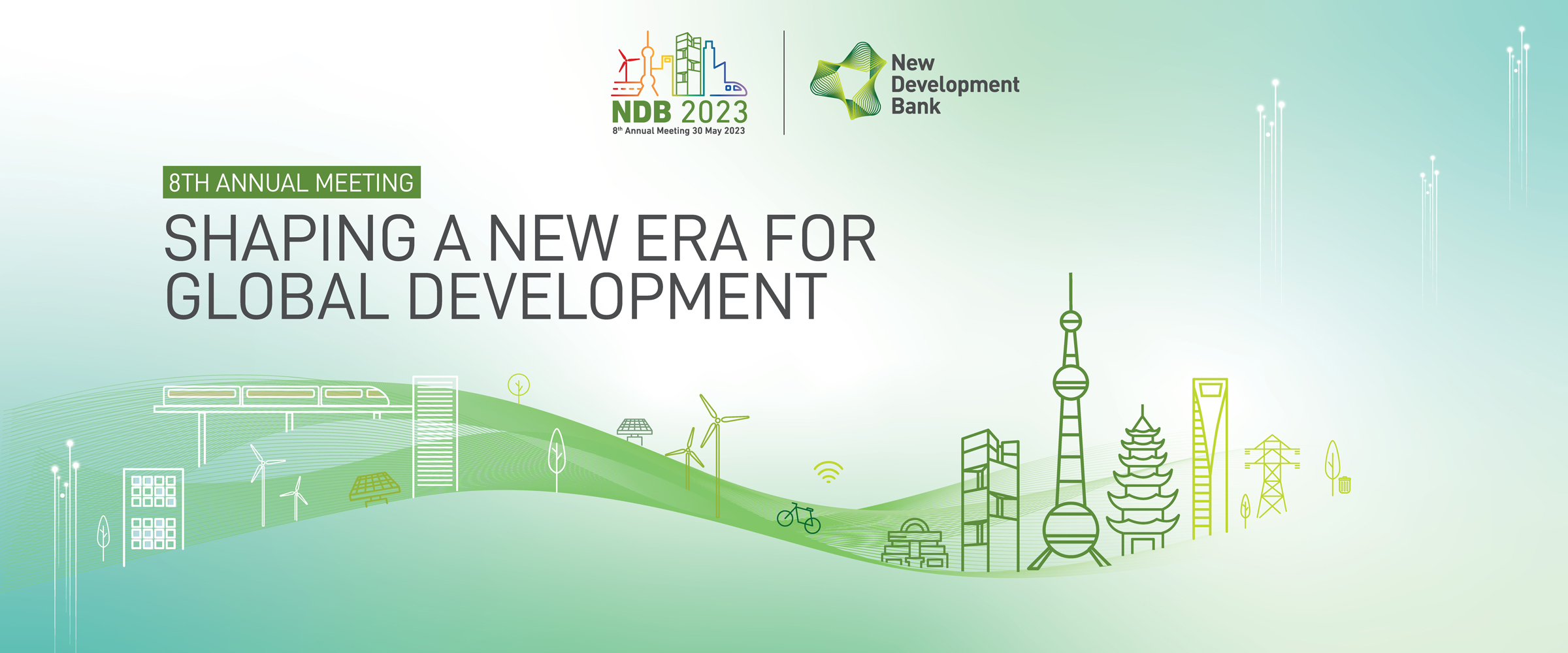 The key visual design utilizes NDB's signature lines in a fluid and dynamic form, reminiscent of an abstract infinity symbol. This design choice reflects the NDB's unwavering commitment to leading the sustainability movement across the world. The fluid lines in the KV were intended to evoke a sense of progress, innovation, and interconnectedness.
Implementation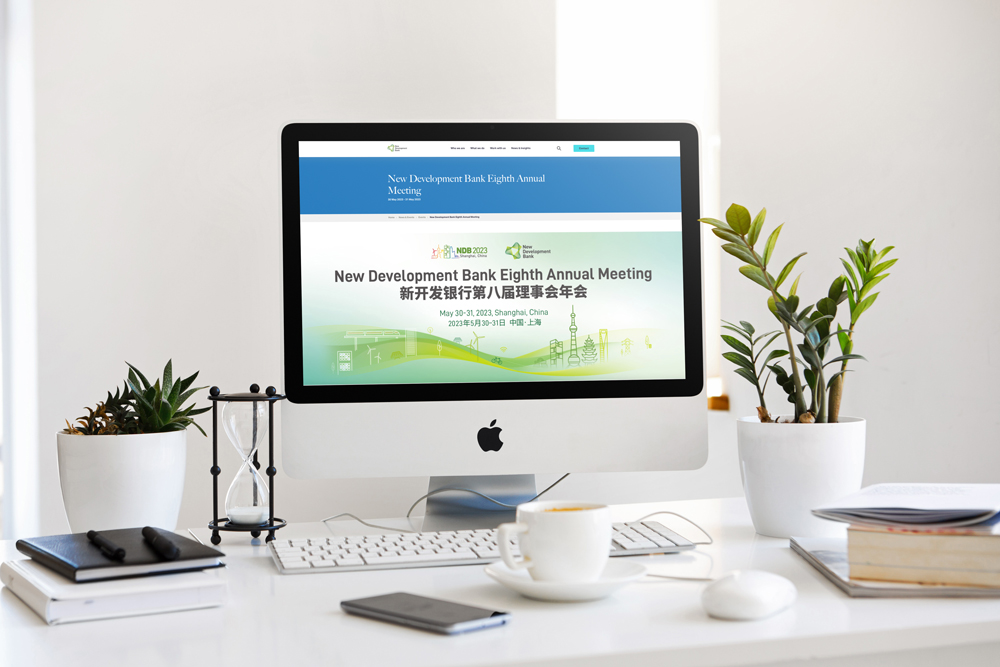 The final logo and key visual design were widely used throughout the event. The visuals were incorporated into various event materials, including banners, digital presentations, and promotional materials.  PLS CONFIRM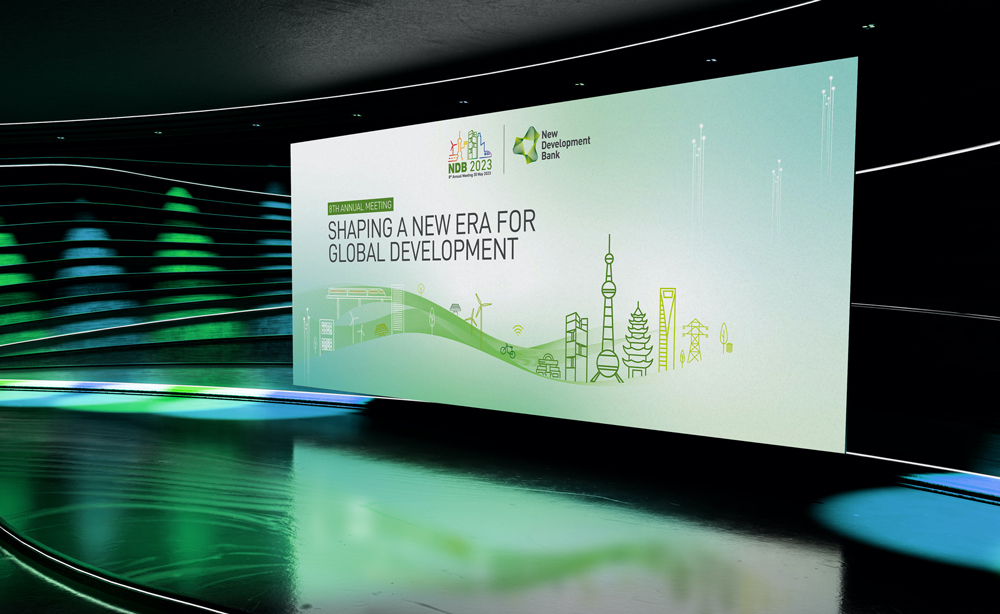 As the design team, we are proud to have played a crucial role in helping the NDB create a meaningful impact year after year. Our passion for making a positive difference drives us to continue pushing the boundaries of design and deliver even greater results for the NDB and its mission.
For more case studies like this, drop us an email at info@yaean.com.