We worked with INL Singapore to support Allianz' 3rd annual APAC event that was held in Shanghai. It's a huge feat considering the magnitude of this event: 12 booths set up with 260+ guests poured in from over different countries!
We were involved from the beginning until the actual event itself – a process that took over 3 months of conceptualization, design, and logistics planning. The timeline was a little bit tight, hence the max effort we invested in each milestone.
90 days to go: Setting the expectations
We won the project! We had a brainstorming meeting with Allianz and INL to jumpstart the event planning. It was also during this time that we came up with our defining slogan #flyHighAZI.
60 days to go: Finalizing the theme
Transformation, growth, innovation & people.
This was this year's theme that we carefully fused in our design elements. Our creative direction was to convey the vibrancy of Shanghai as a metropolis and the little things that shape its soul - the iconic skyscrapers only being one of them. In the background of our key visual you'll notice patterns of ancient coins to signify prosperity; while the looming clouds convey aspirations and limitless potential.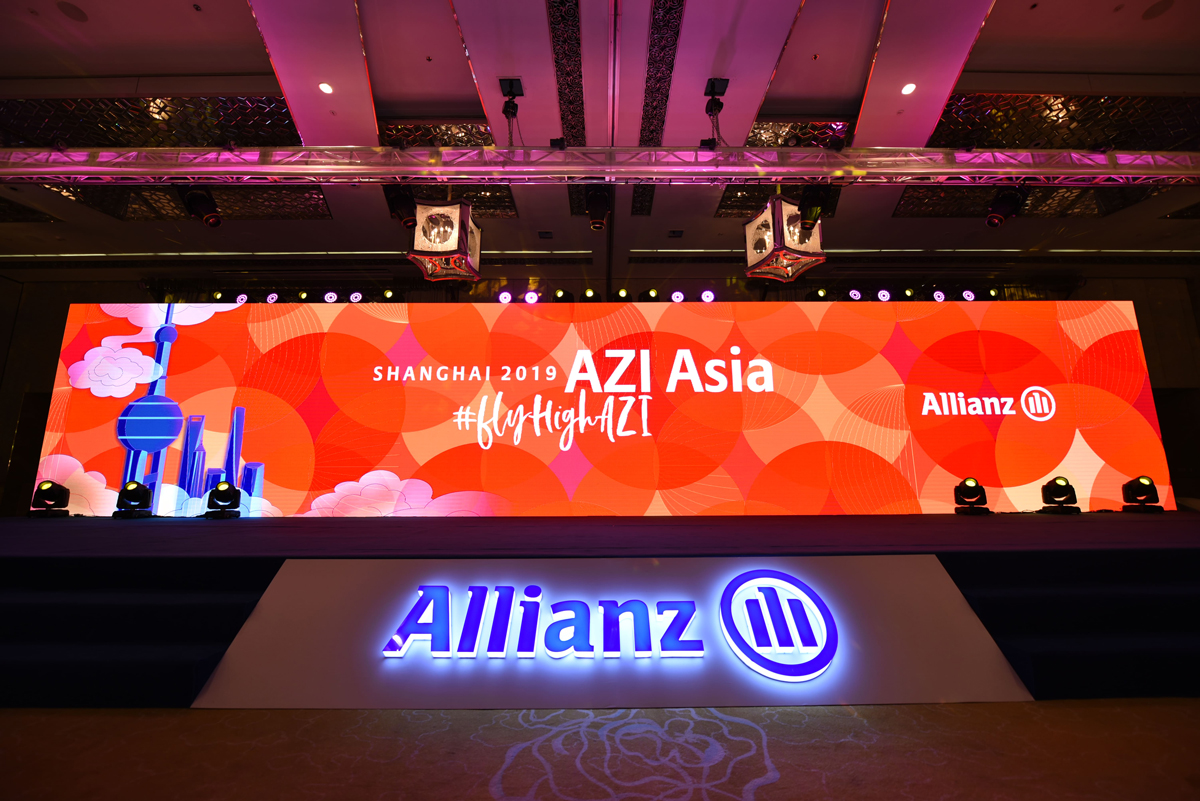 We adapted the same design to the event display screen, participant tags, goodie bags, meeting schedule, etc.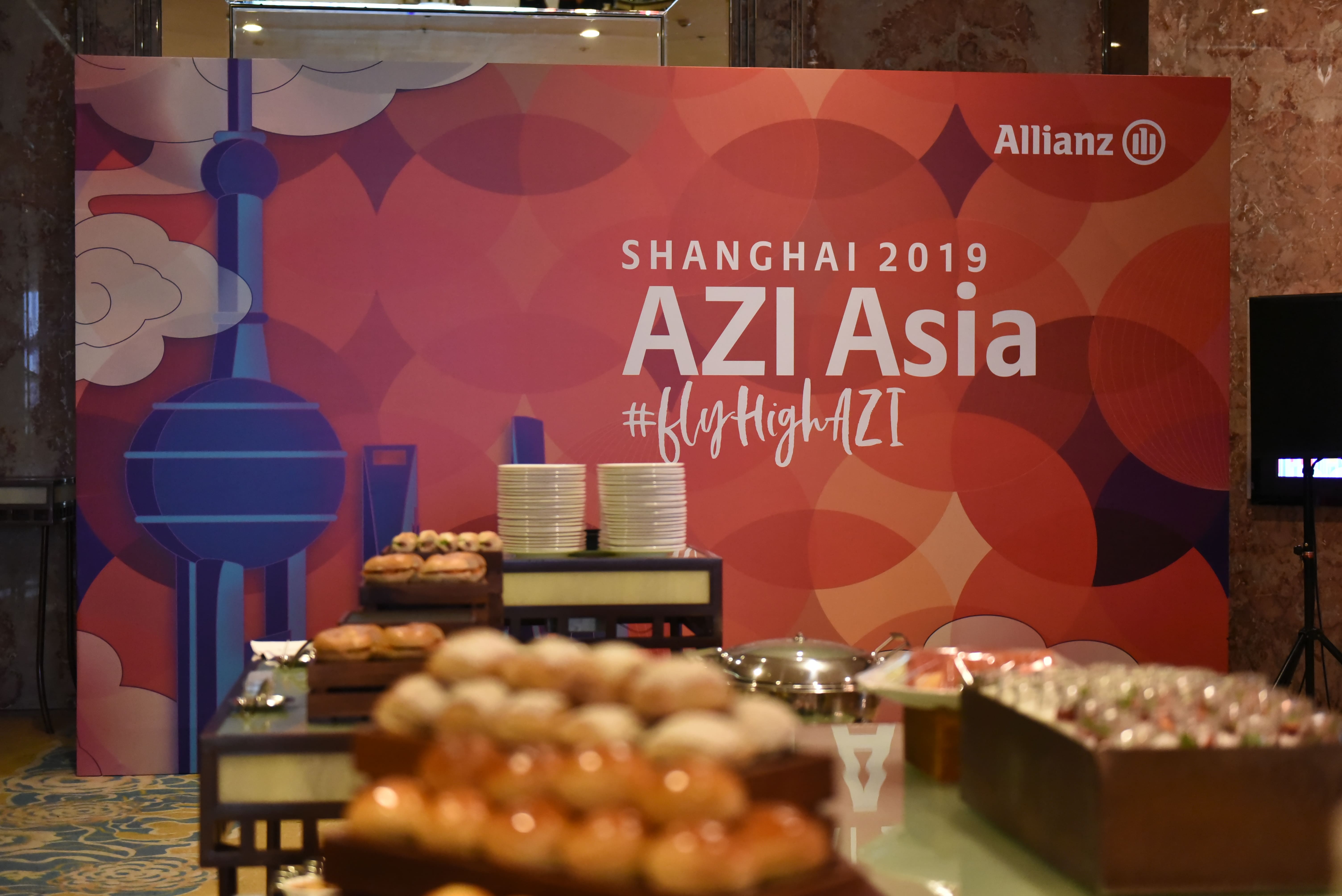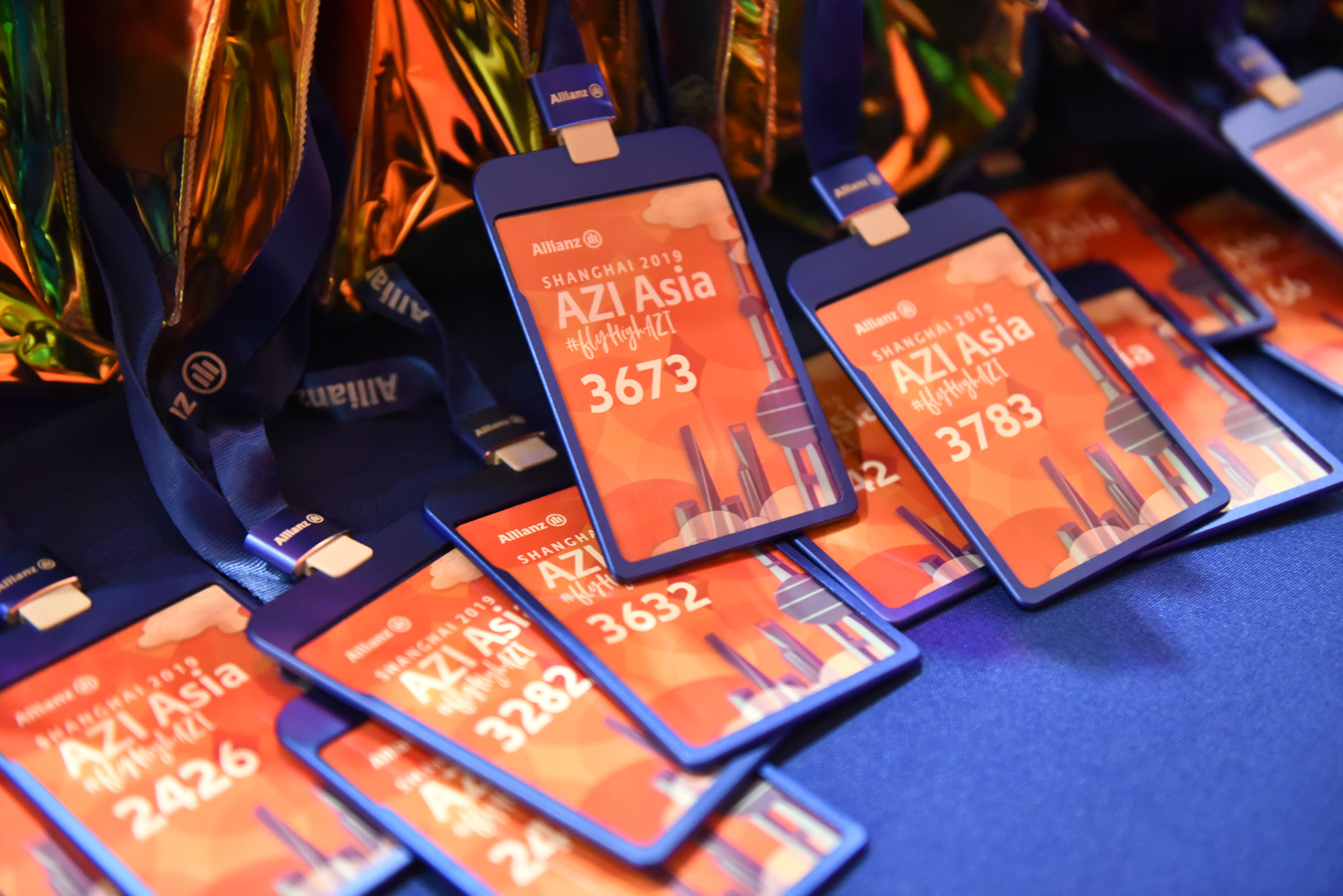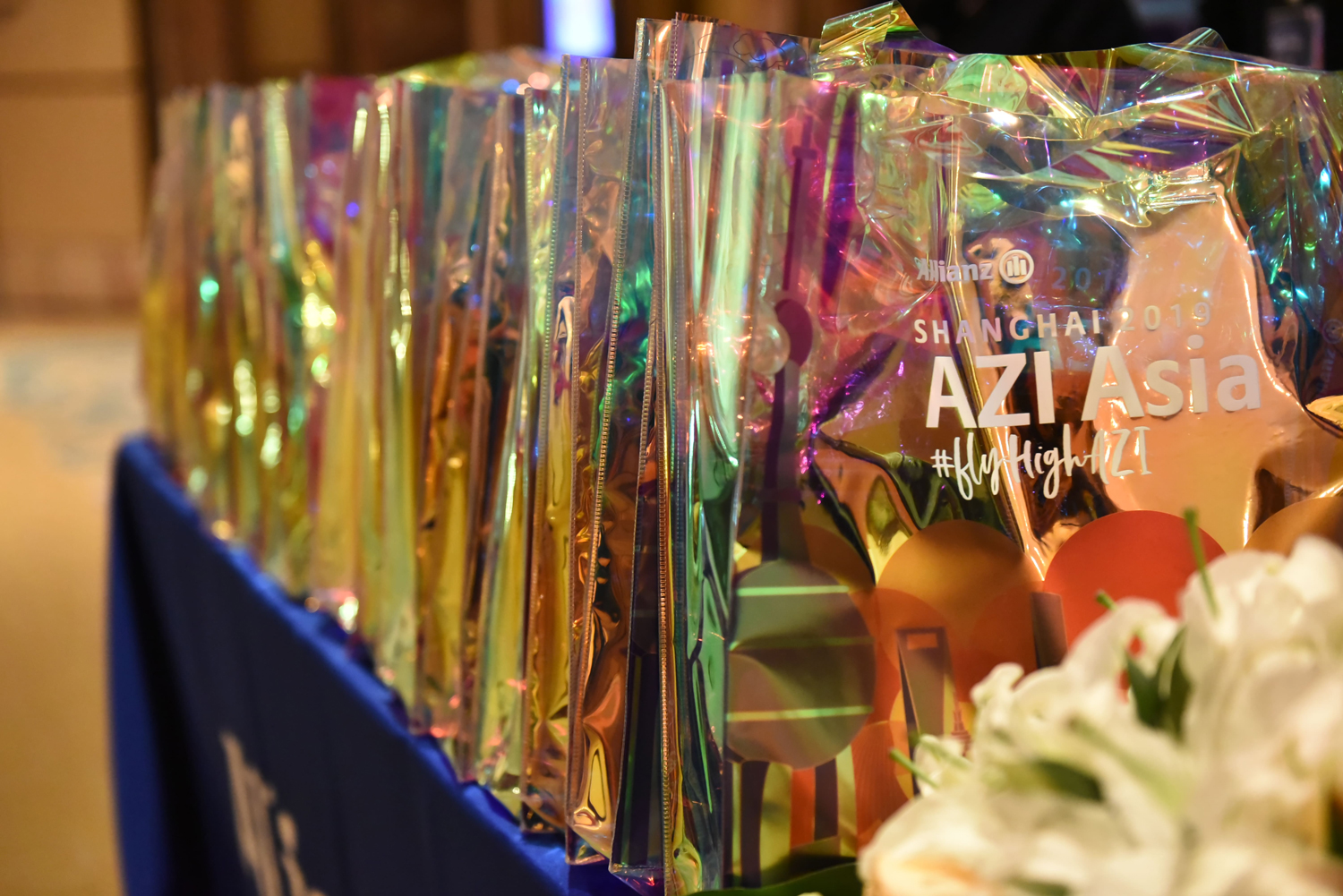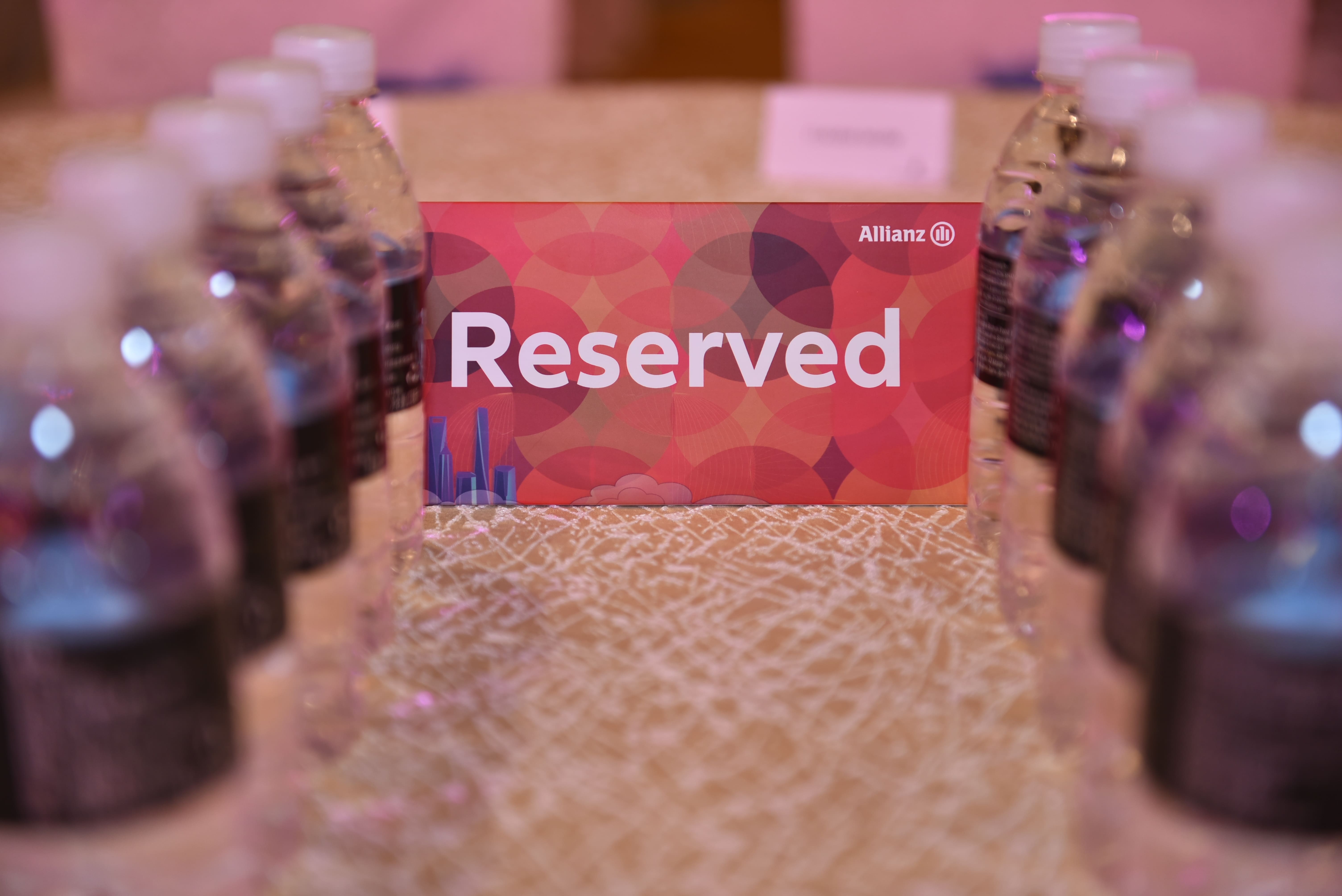 30 days to go: Vision to action
We did location ingress in advance... not once, not twice, but about four times. We surveyed the venue to make sure everything we'd planned fit well and the atmosphere prepped to make a lasting impression among the guests. We customized everything from the entry/exit signages, logo used for each guest bus, table cards, among others.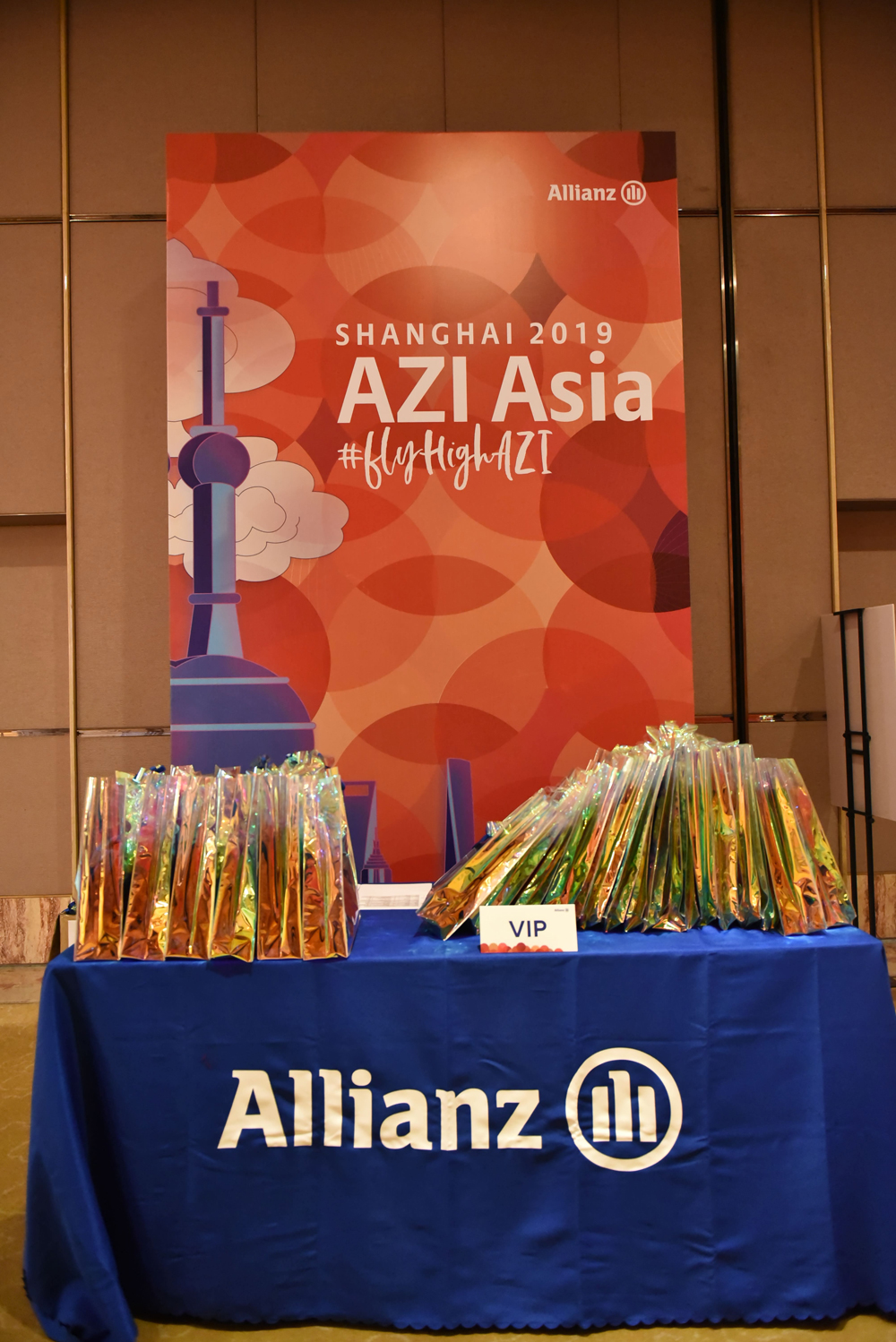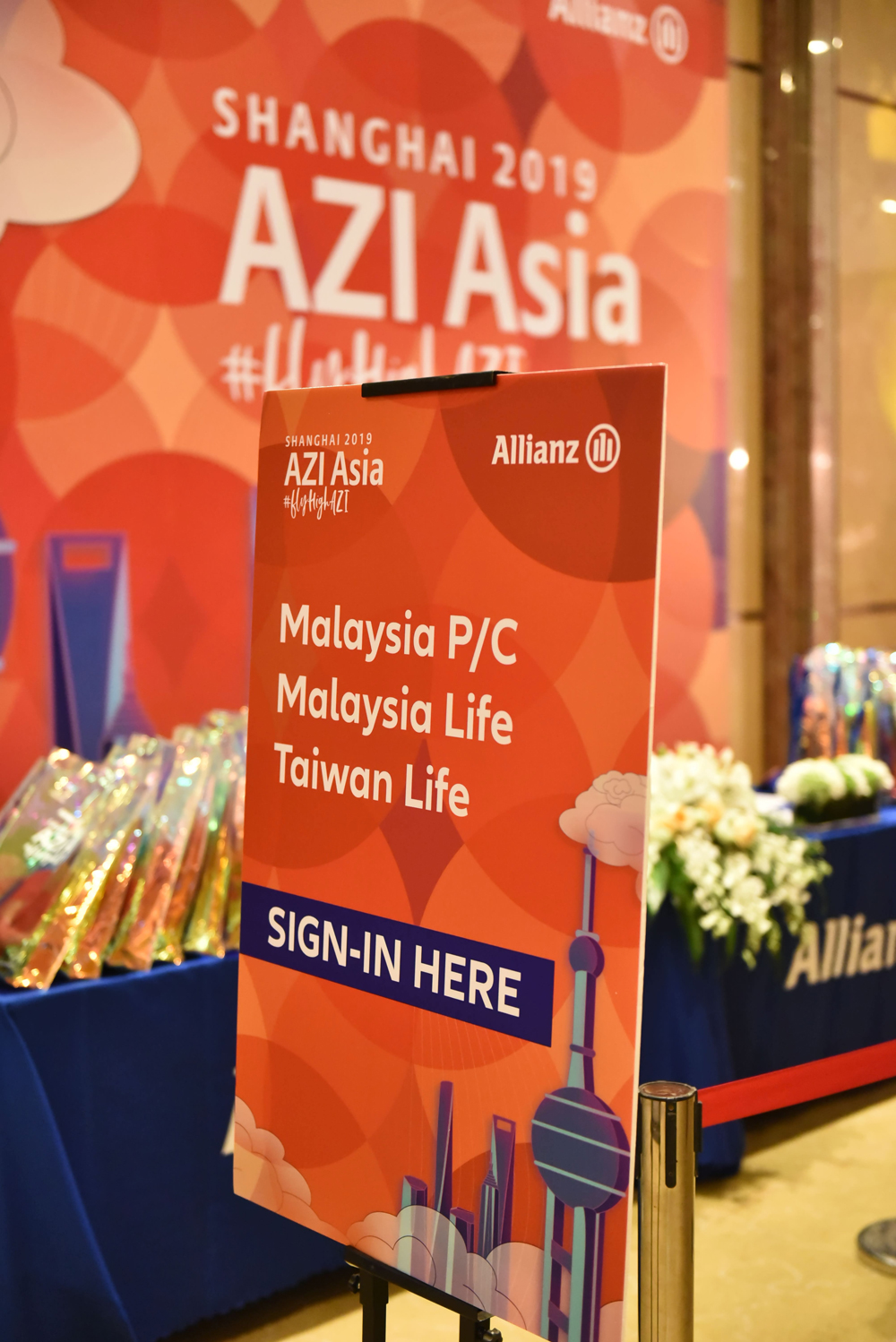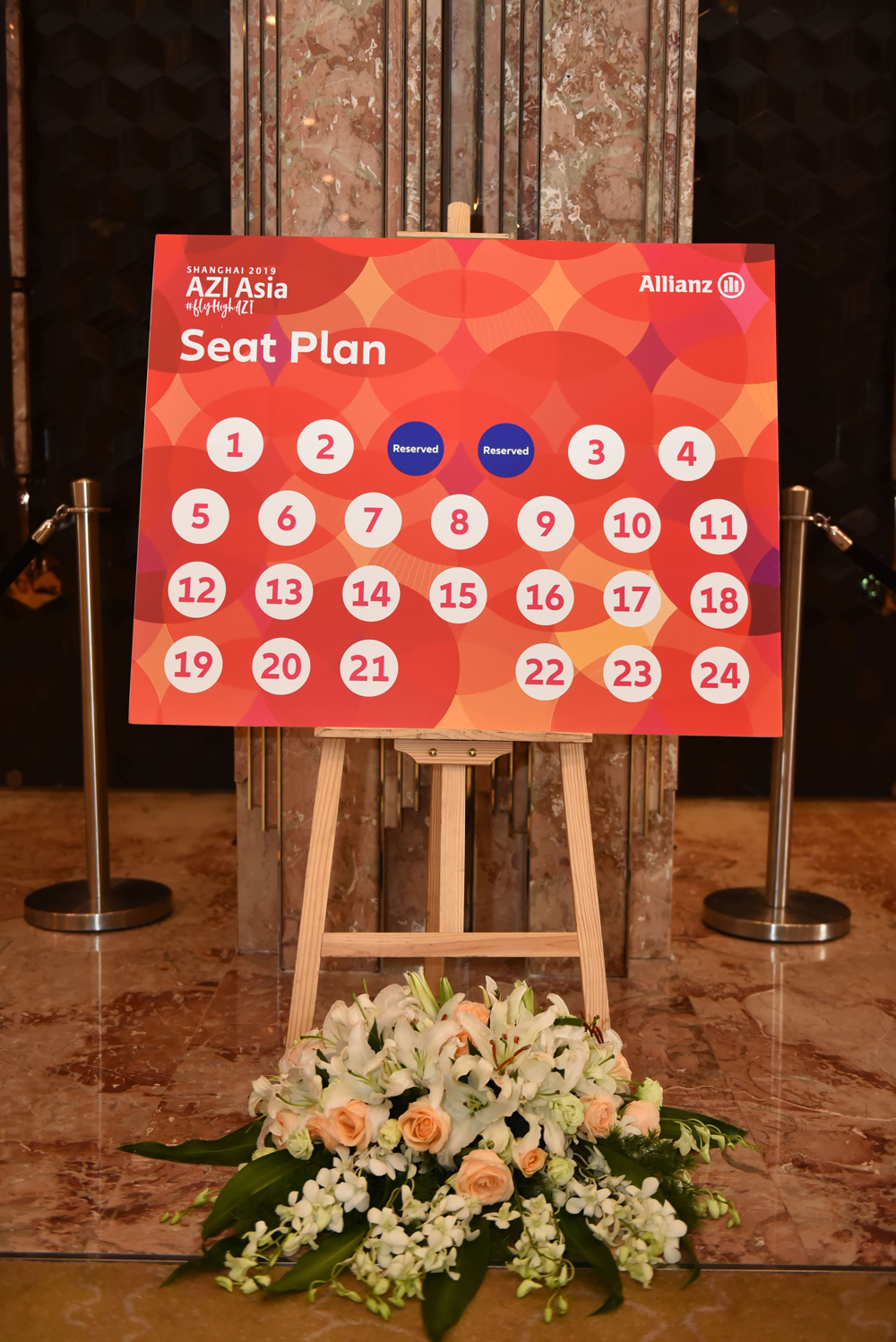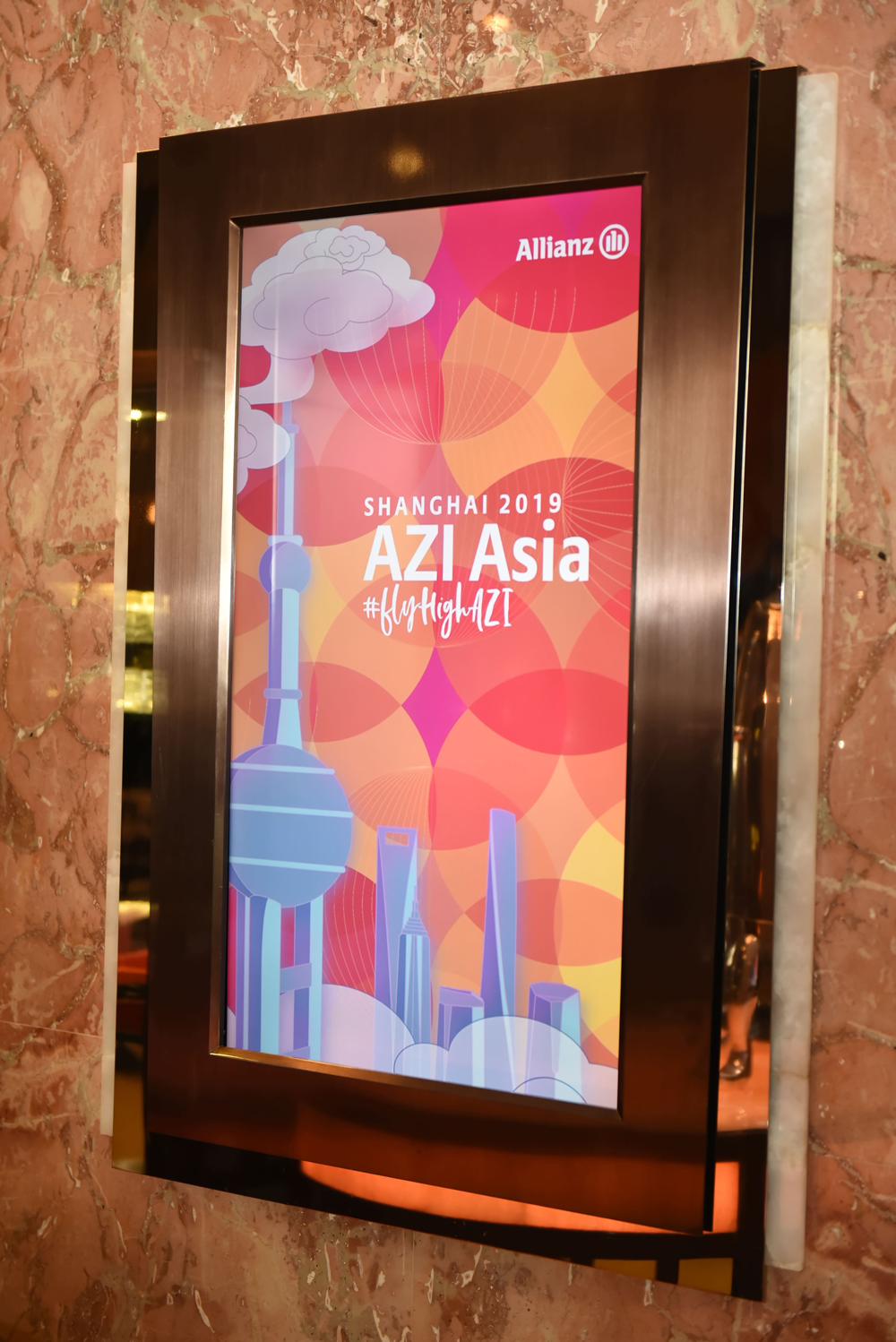 7 days to go: We're on a roll!
Urgent requests came dashing in that we had to iron out before the actual event in a week. One of the interesting fixes we did was to add in a remote video call system on the spot, enabling participants to have a face-to-face chat with the ambassador of Bayern Munich football team as well as watch the team's cute mascot do a little special number to welcome everyone.
Fast approaching the event day, we worked hand in hand with Allianz and INL to enrich even the smallest details.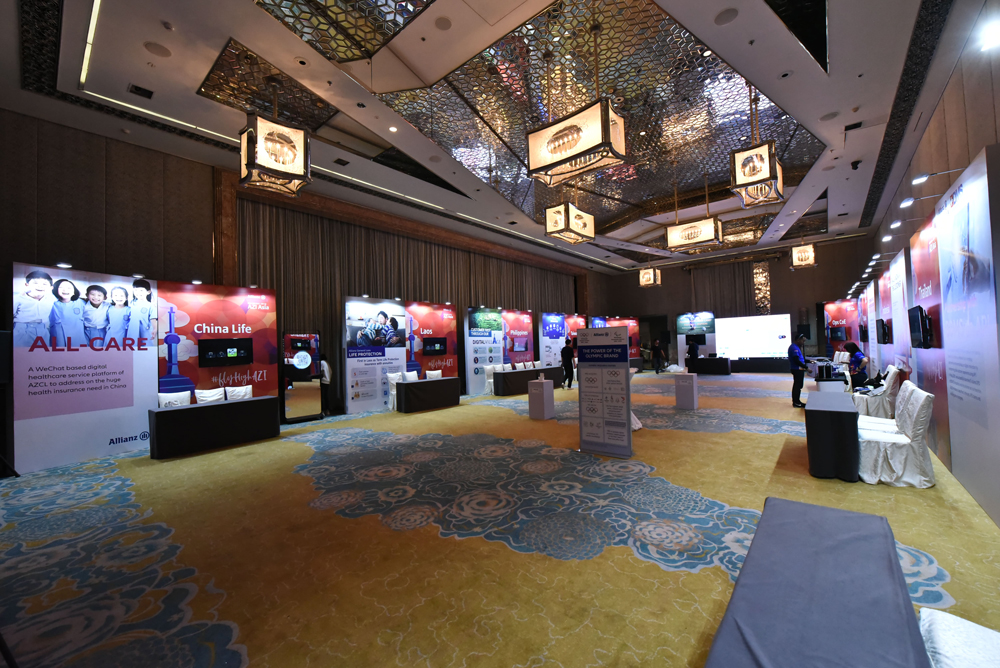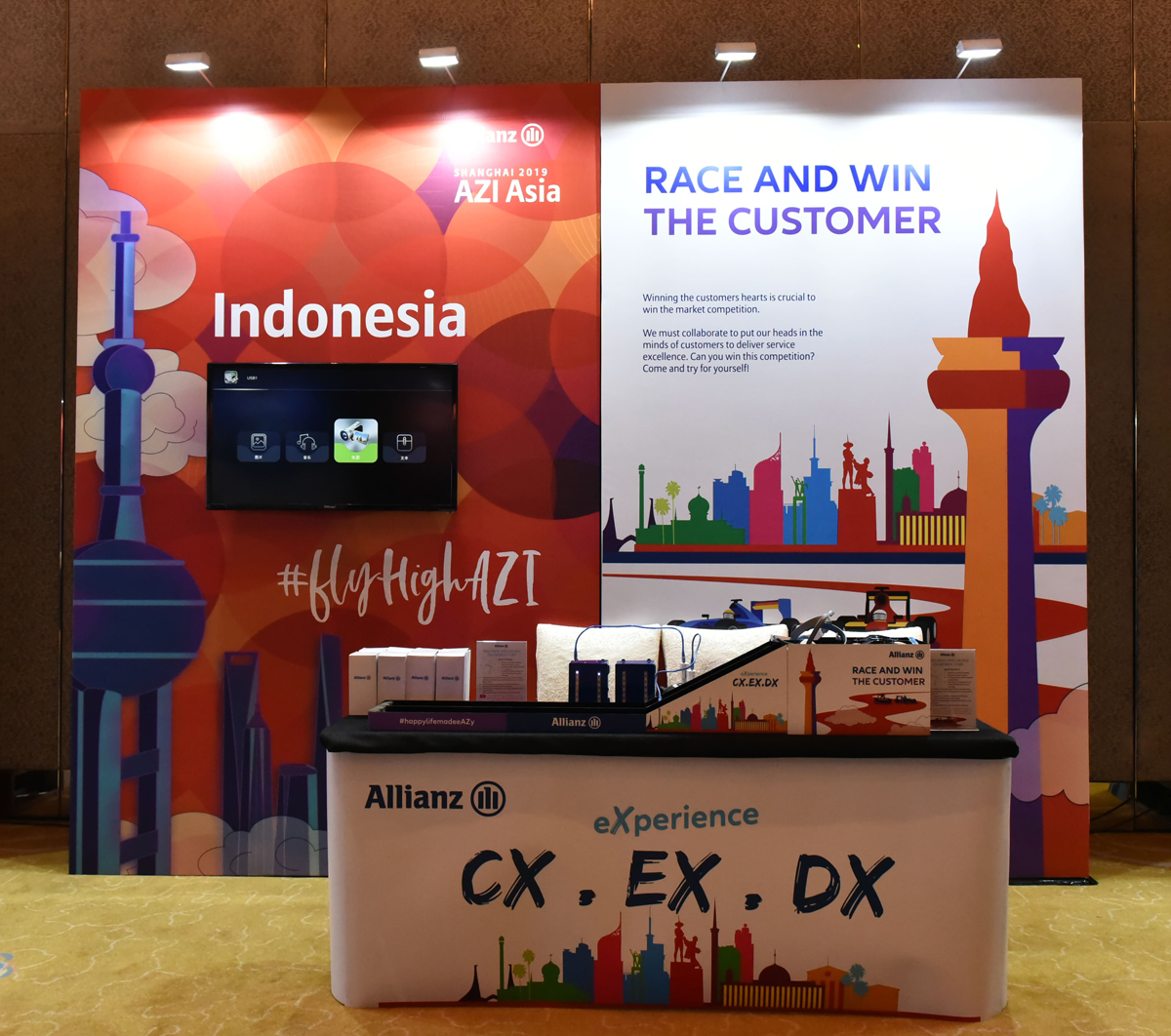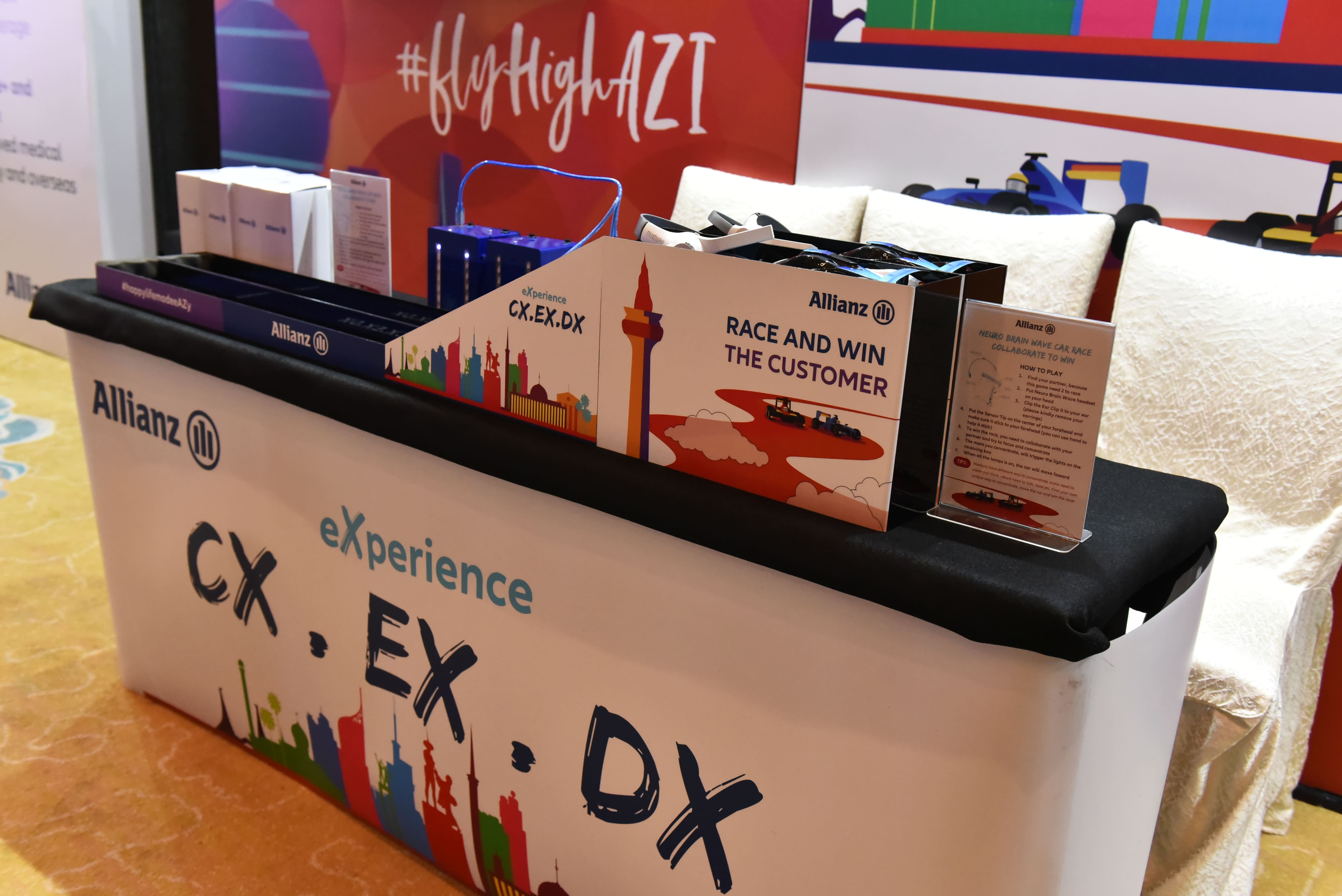 1 day to go: Final review
As early as 10 AM, some of the team members were at the venue for another review with Allianz and INL, going through every detail to be confirmed, fixed, etc. On the other hand, part of the team never left and stayed behind to wait and facilitate the entry of the installation crew to start setup.
0 days to go: It's showtime
Blood, sweat, and tears! The rest of the team arrived at the location at 1 AM in the morning to help with the construction of the design plans. Within 7 hours we were able to complete the setup needed, having enough time for Allianz to conduct rehearsals and last-minute tweaks.
The event was a success – the atmosphere was vigorous, participants were pumped and engaged, definitely living up to what we expected it to be from the start.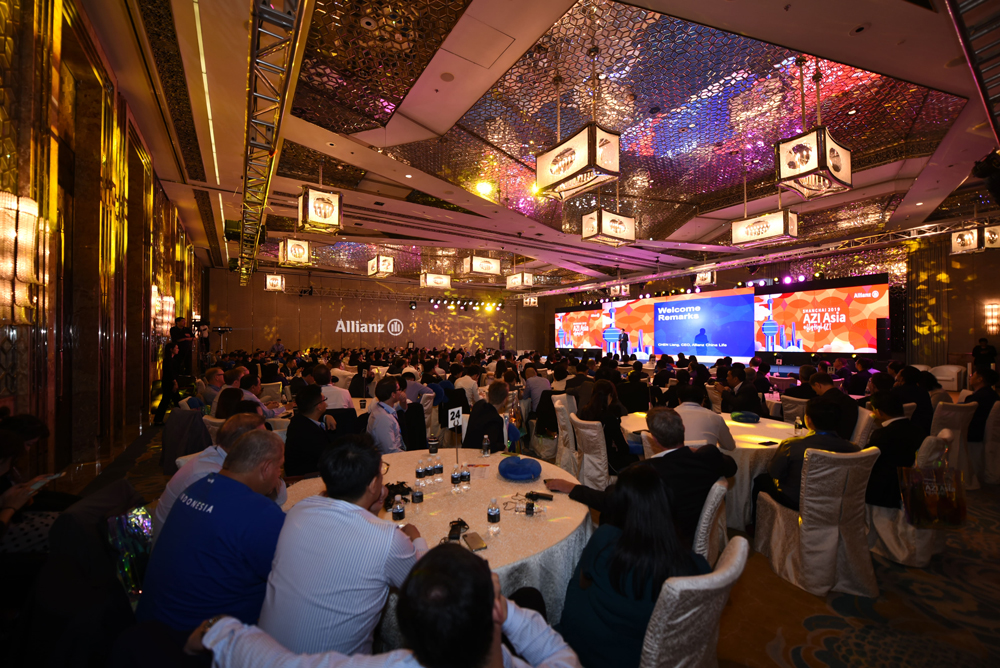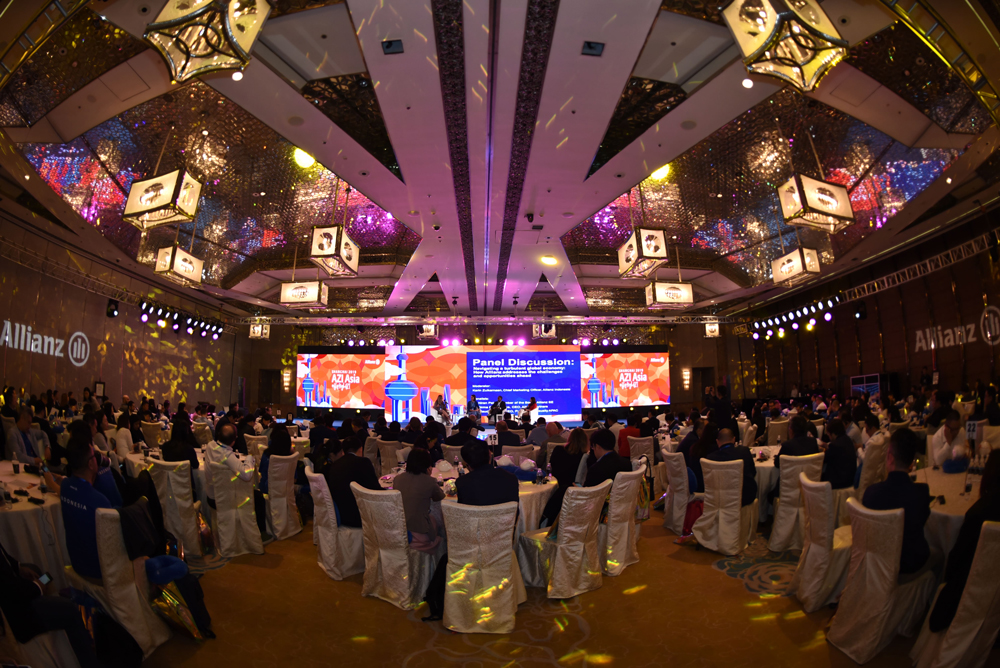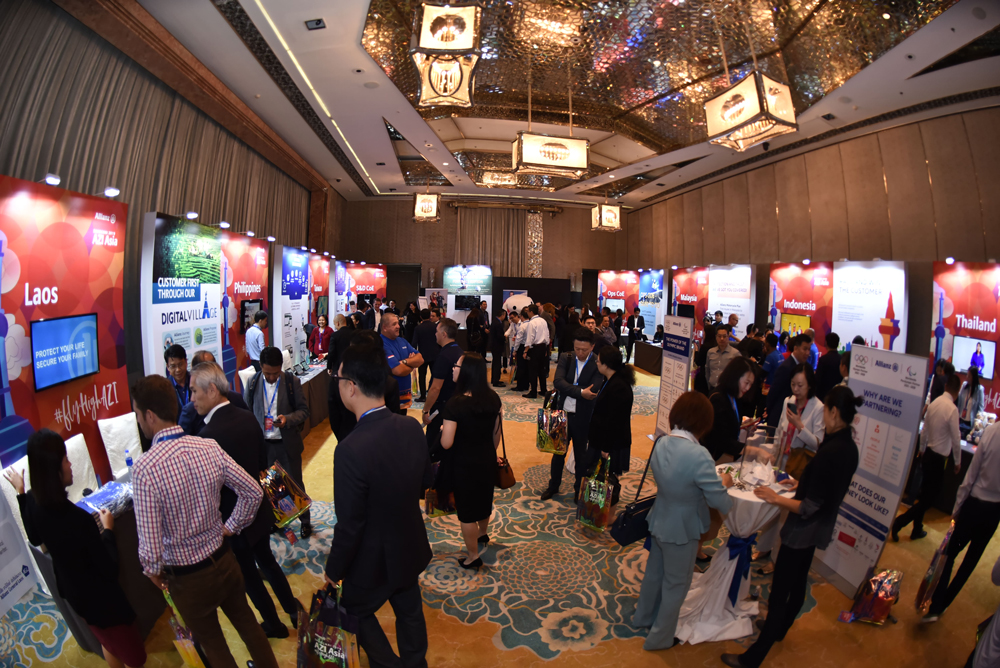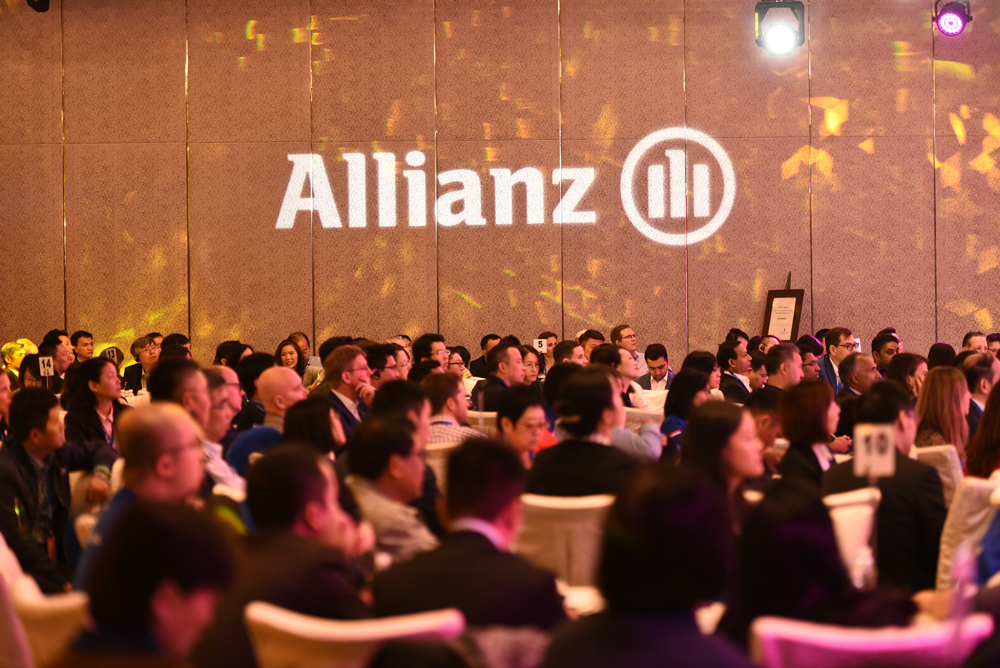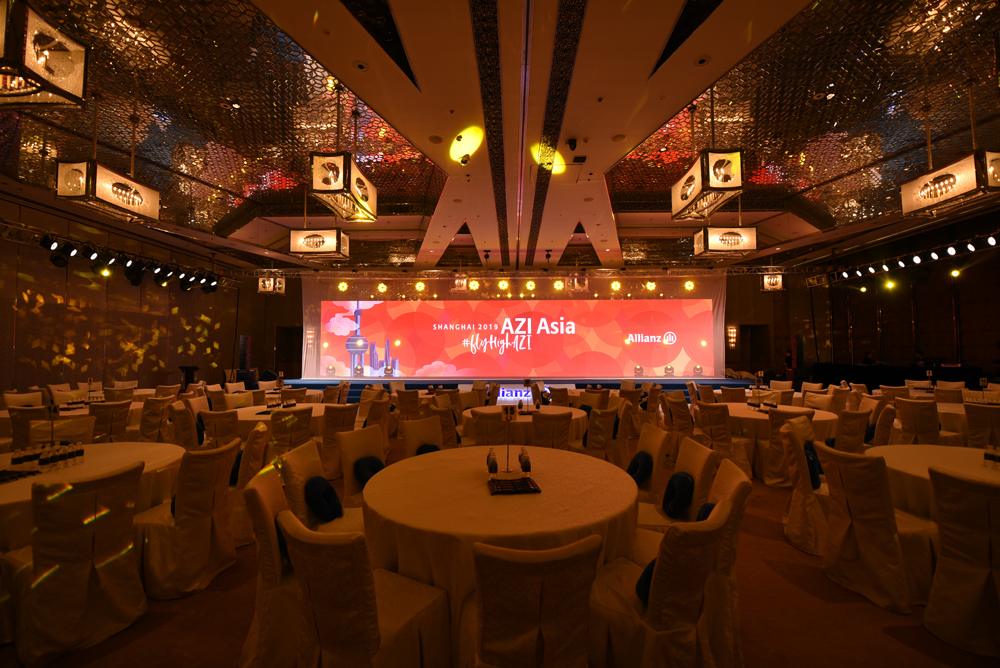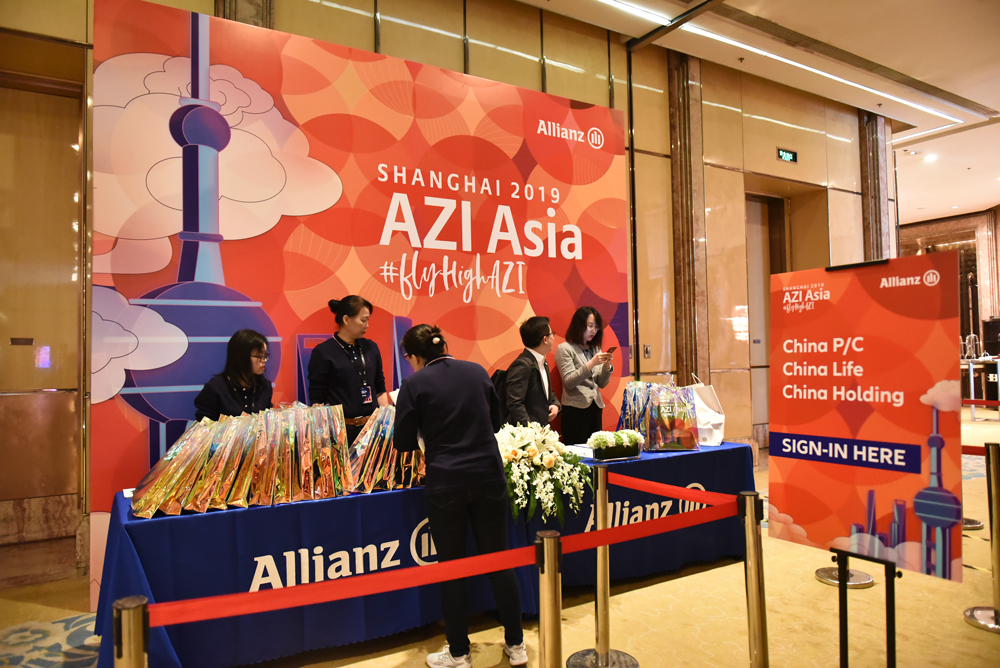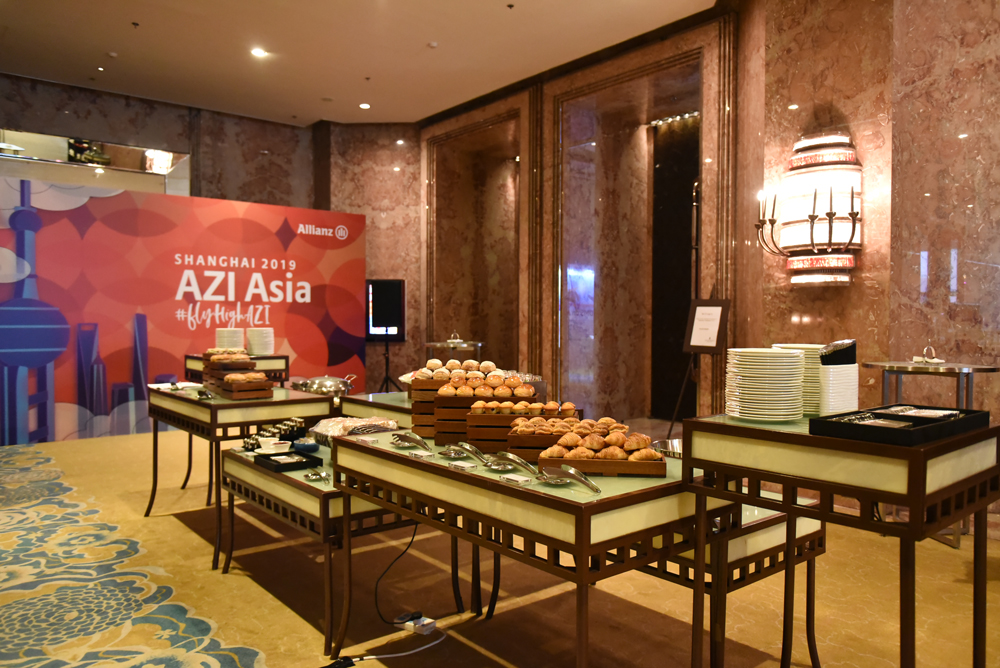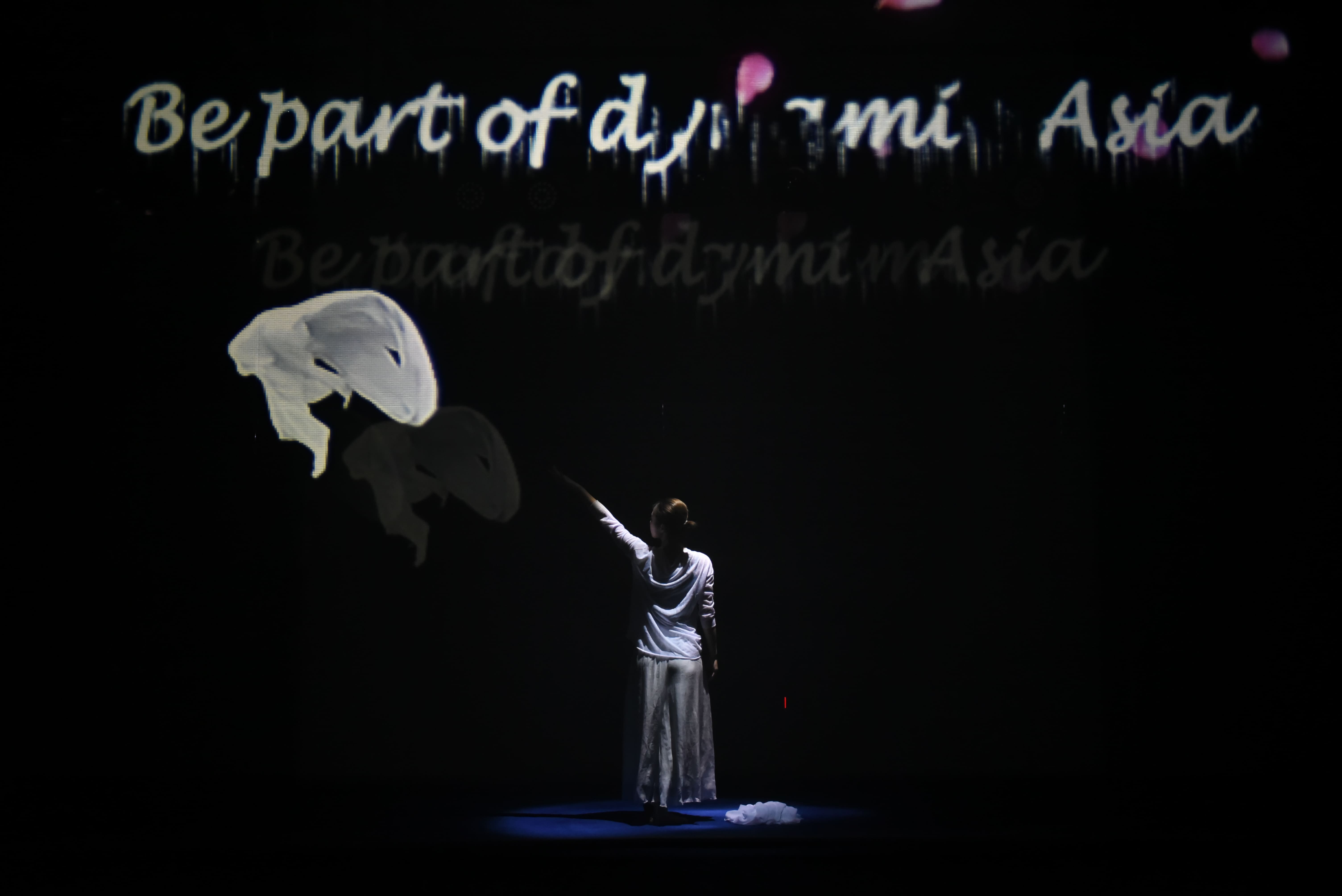 It was a fun-filled event that we are very proud to have launched with Allianz and INL Singapore. It also shows our adaptiveness and flexibility in what we offer to our clients. We're psyched to have flown high with AZI!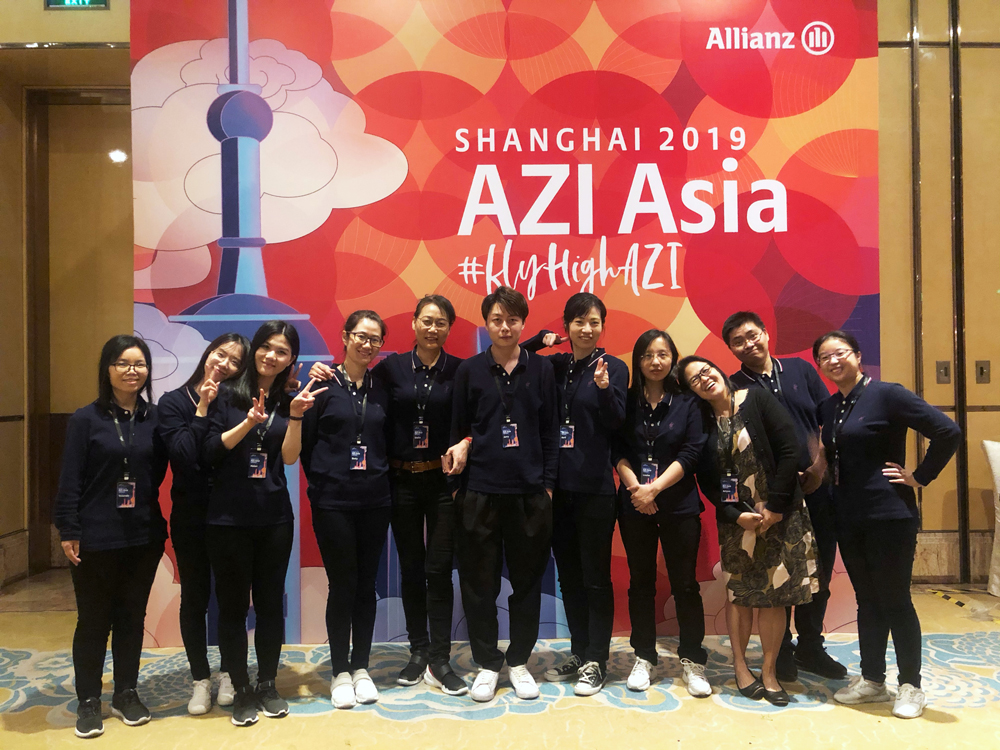 To learn more about our end-to-end service offering, email us an info@yaean.com.