Our first project for Schindler was an interesting challenge.
Schindler is a world-leading provider of elevators, escalators, and moving walks. Based in Switzerland, it has established relationships with print design suppliers. However, for a critically important product launch, the decision was made to engage a new design company.
Yaean was one of several companies vetted for the project, and we were proud to be selected.
The project required two elements: a brochure design and a Shanghai photo shoot.
We proposed a brochure in landscape format, as this delivers high impact to the frequently landscape images, and better showcases Schindler products. The landscape format had never been applied to Schindler collaterals, so we had to overcome some resistance by explaining the benefits of this innovation, while remaining compliant with Schindler visual style guidelines.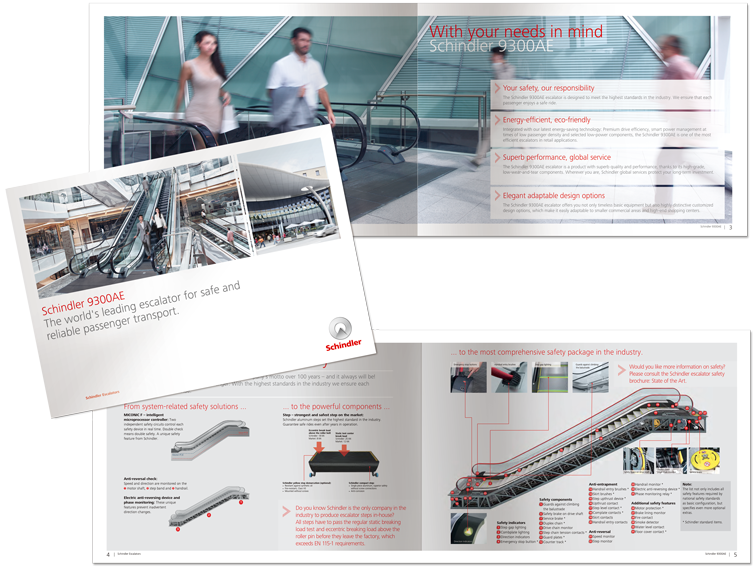 Once the format was approved, we needed to produce photography of the new product in situ. We managed a location shoot at the luxurious retail centre, Shanghai IFC.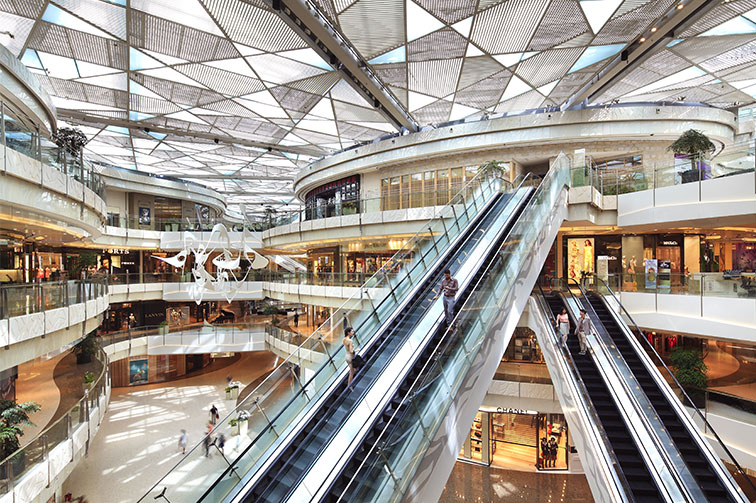 We helped shortlist the models to be used in the photographic shoot. On the shoot day, we coordinated and art directed all aspects, from makeup to the model's poses and the camera angles for each shot.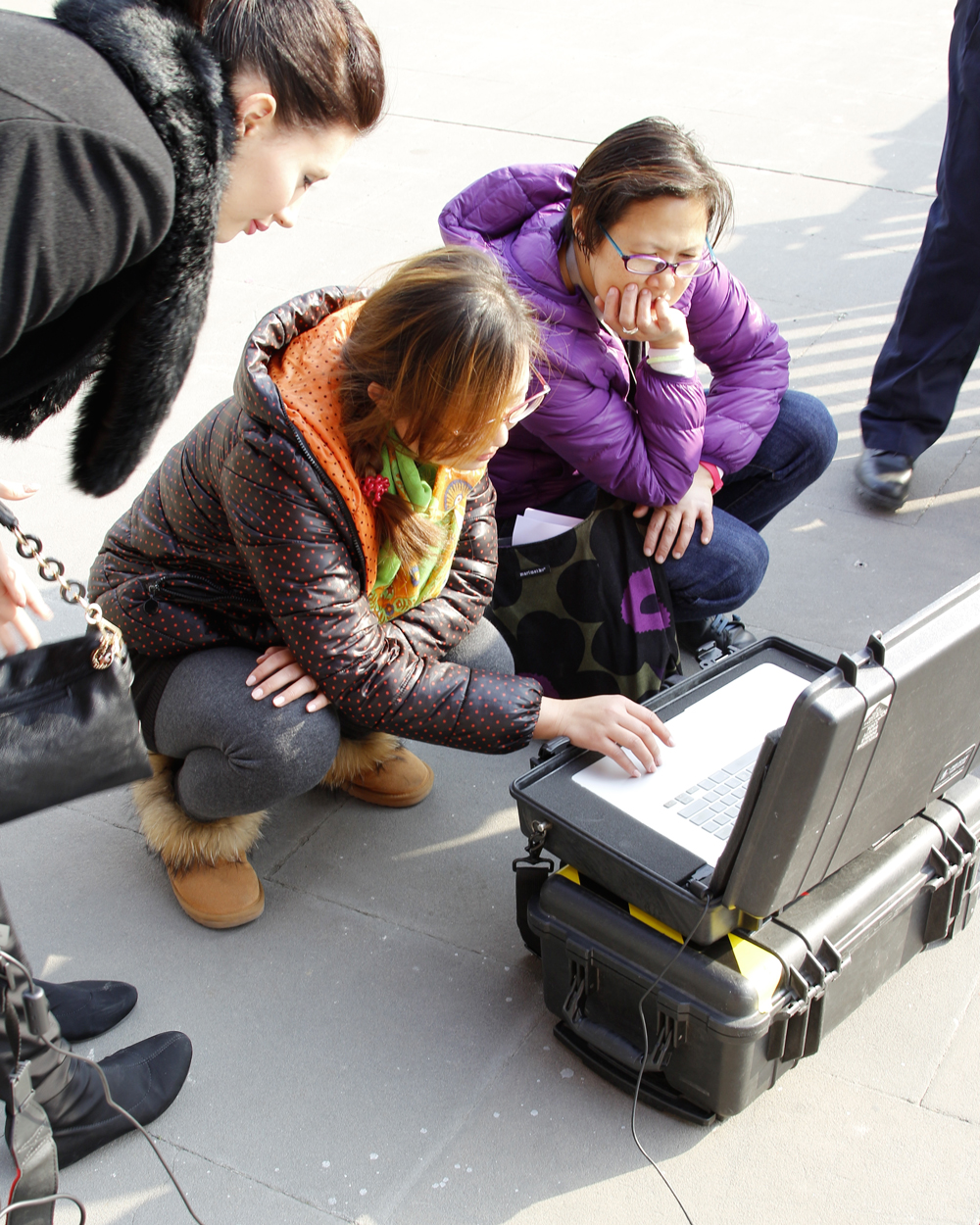 We are proud to say that the shoot went smoothly and the completed brochure was very well-received.