We helped Henkel with their LOCTITE Protective Coatings launch that called for a cohesive content strategy across multiple touchpoints online and offline.
Capability Brochures
"Wear kills equipment. We protect it." Short and sweet yet bold and straightforward. We designed the capability brochure for the launch where we cited common challenges in the industry when it comes to wear and tear, and how Loctite solutions are indispensable tools to have in their arsenal. All product ranges were showcased as well as a Product Selector guide that concisely summarized their product functionalities.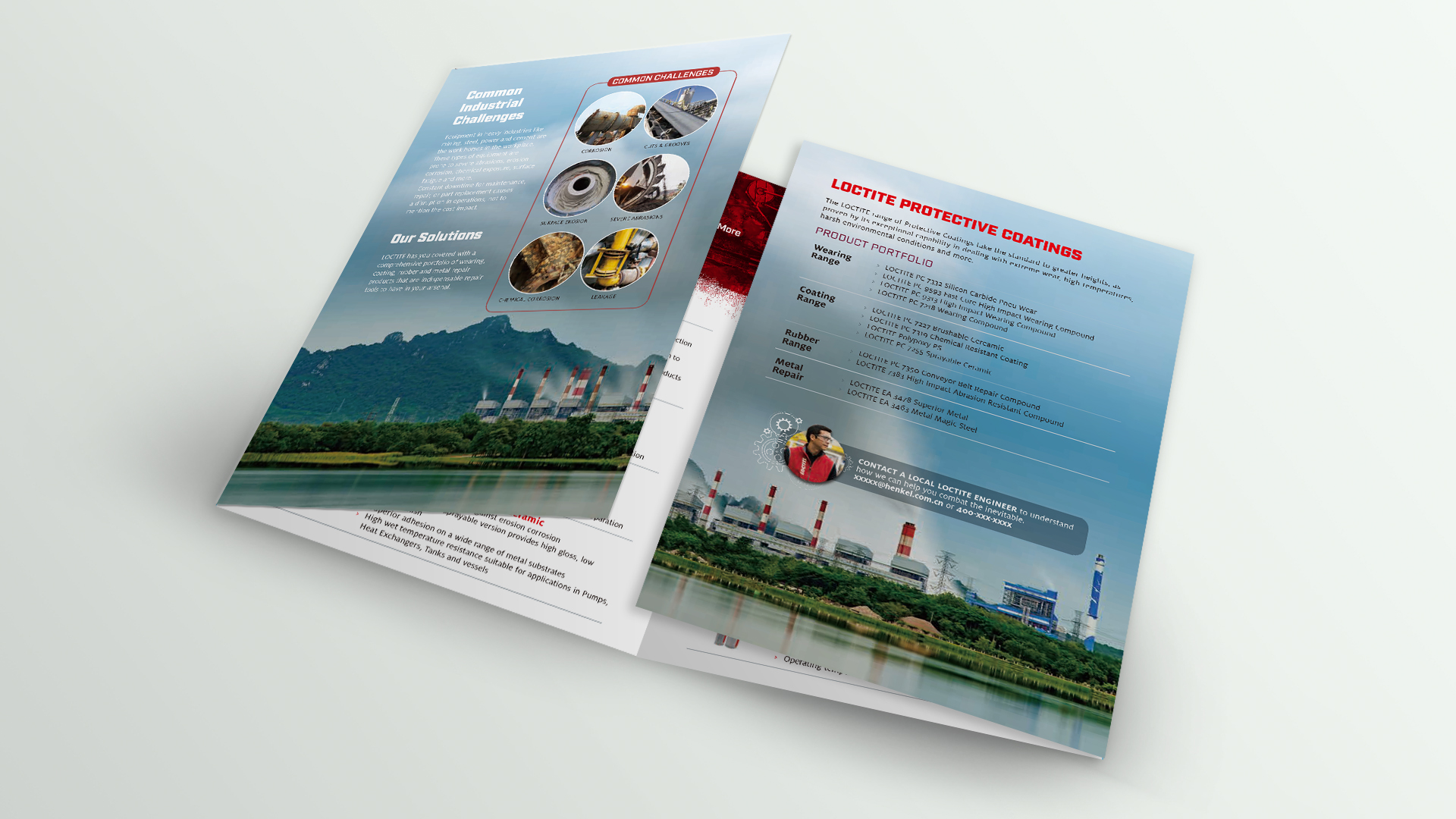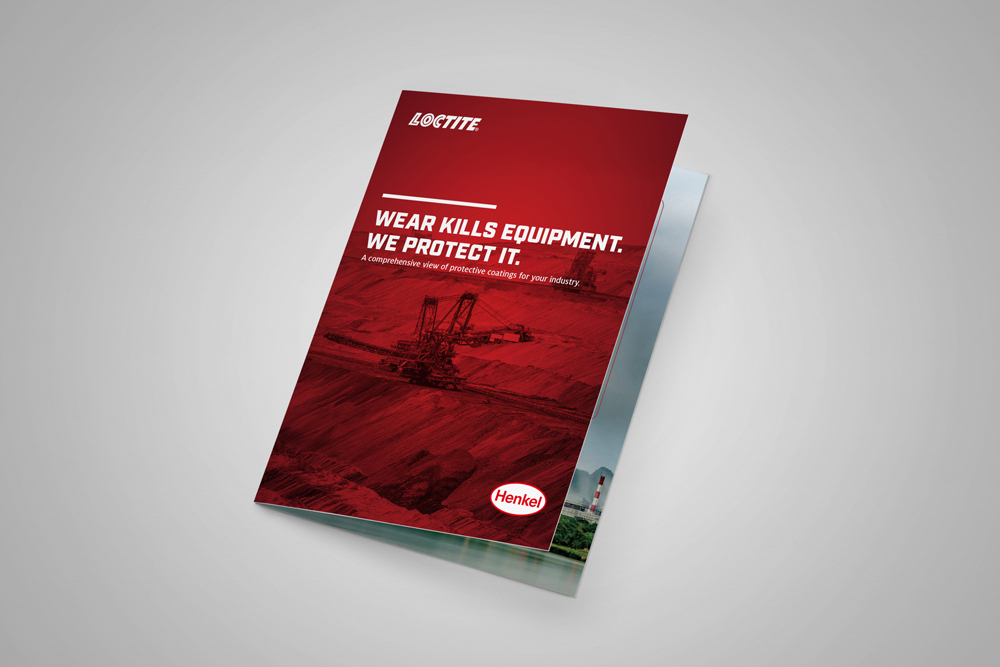 Infographics
We've made four different types of infographics, each one for a specific LOCTITE PC range. With so many technical jargons, it was a little bit difficult to squeeze everything together, but we were able to pull it off in the end. We believe that having the right visuals is key in making infographics – need to educate yet entice at the same time. Check out how we did it: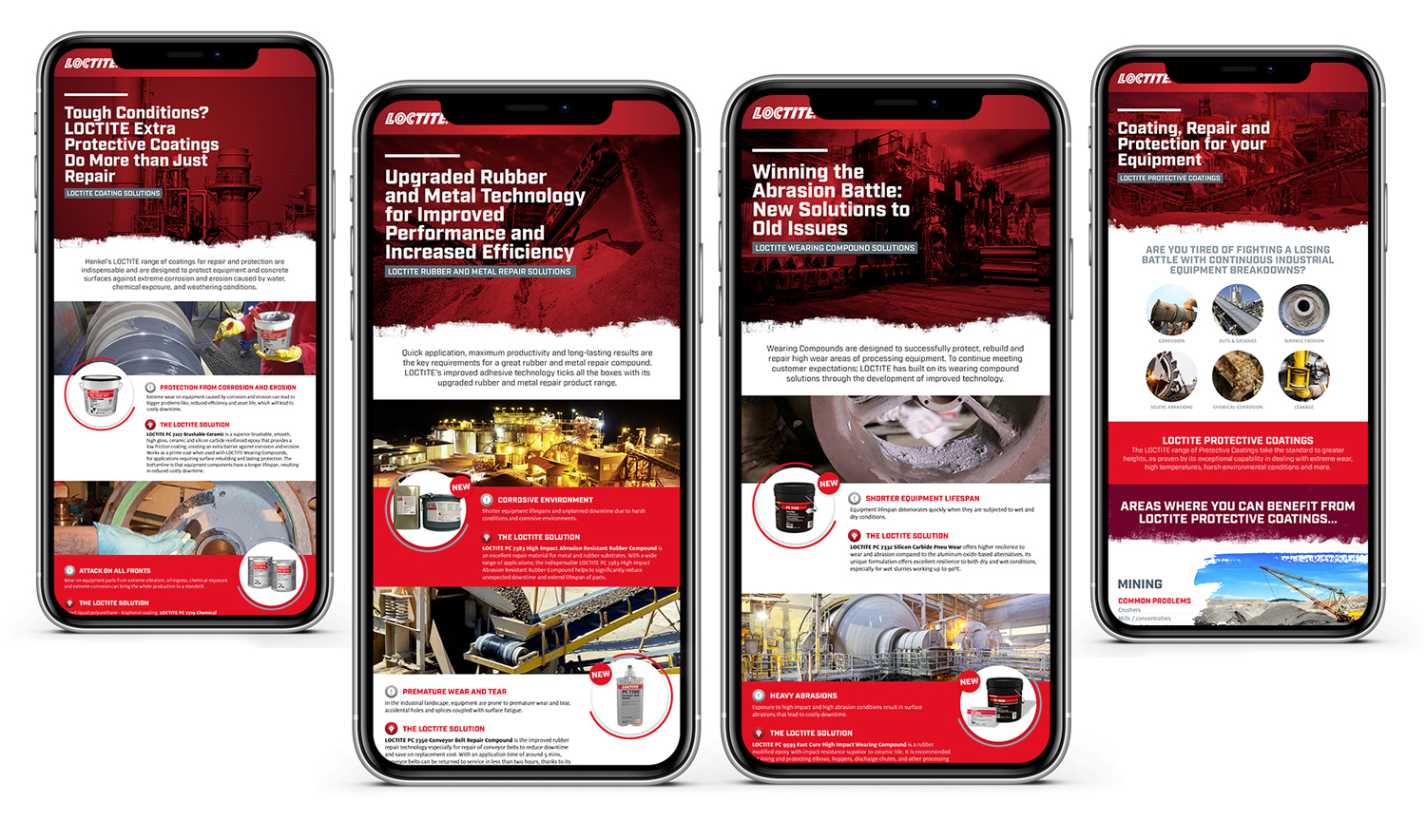 Banner Ads
We went full force on Linkedin ads. We created a carousel of product information for each LOCTITE PC category. Each carousel started with a catchy headline to capture the relevant audience on the platform, followed by a brief description of the products.

Press Releases
We created press release content on the launch products and their SKUs for media circulation. We highlighted each product's points of differentiation and shared actual use cases worldwide supporting LOCTITE's stance as a total solution provider to customer problems in many industries.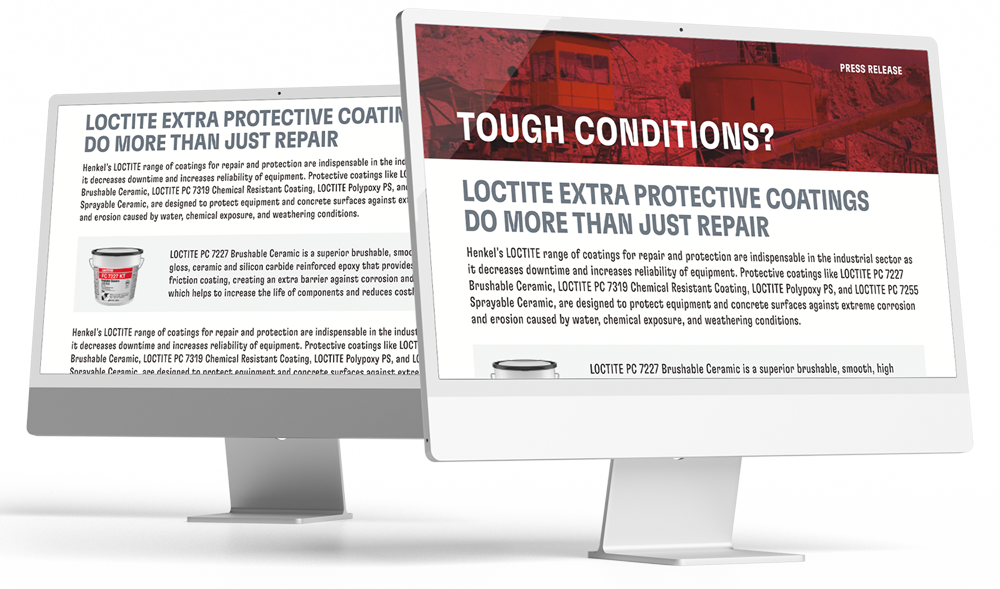 It's not hard to notice how we kept the theme consistent across all the marketing collateral. We specially designed the images to have a red overlay over them to foster a sense of urgency and appeal to consumer's experiences in dealing with the problematic wear and tear in equipment.
We're glad to have been part of LOCTITE's launch campaign and to have helped spread awareness on how to achieve best in class safety practices. Kudos to Henkel!
Want to see more cases like this? Let's have a chat! Drop us an email at info@yaean.com.