How hot has this summer been for you? Even with the advent of Autumn, the southern climate still registers high temperatures of 40℃ for 2 consecutive weeks. The Arctic Circle once soared to 32.5 ℃. Ice caps melt, sea levels continue to rise... The impact is more than what meets the eye.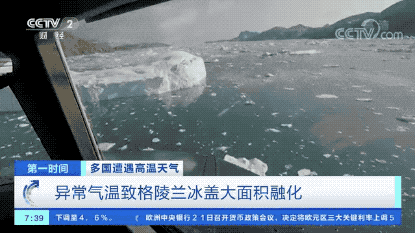 ▲ Picture from website
The topic of sustainability is now more critical than ever. On July 7, the United Nations released the "2022 Sustainable Development Goals Report", a call on all countries to act and protect the planet while promoting economic prosperity.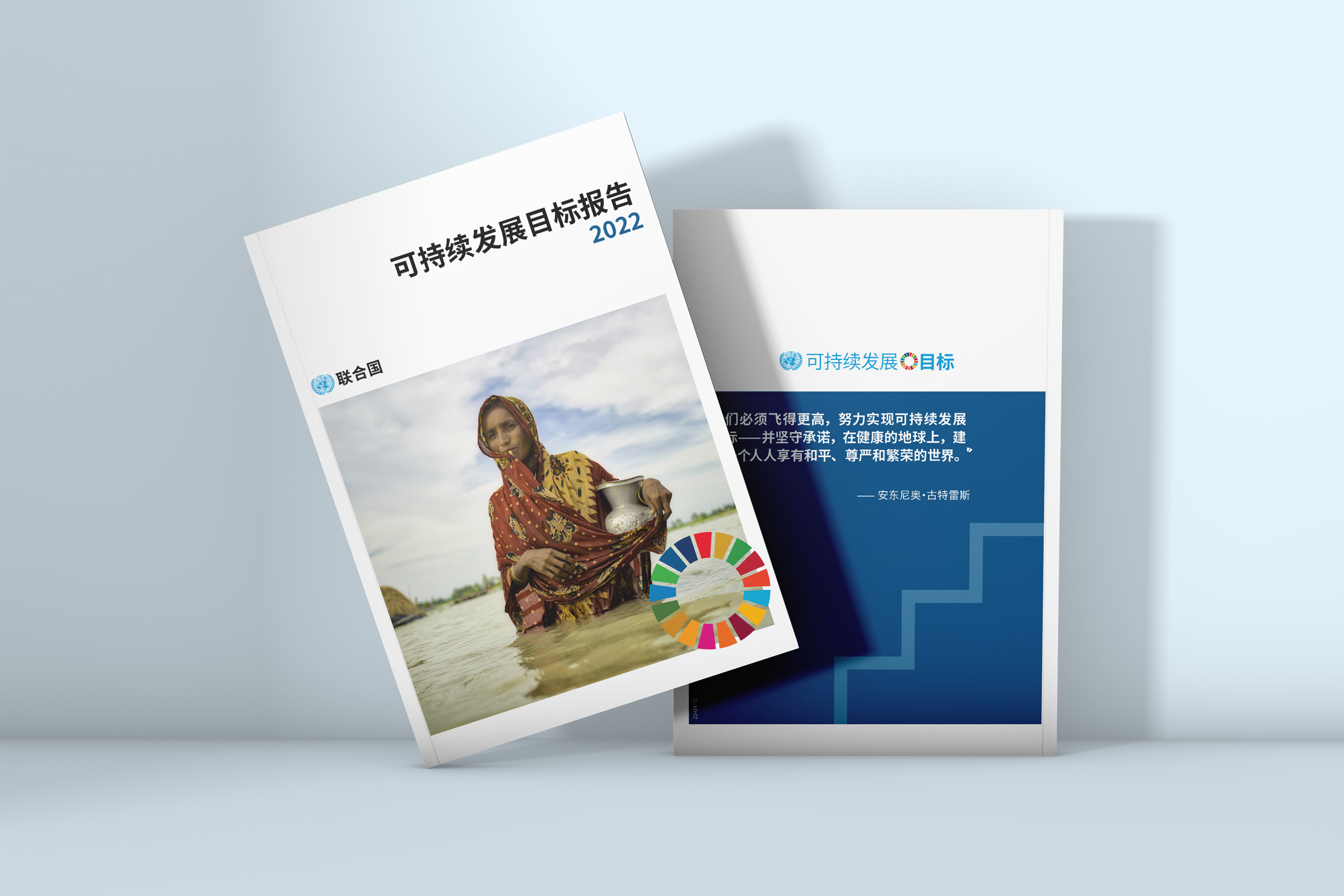 Henkel has benchmarked its sustainability initiatives ahead of the United Nations Sustainable Development Goals, developing new solutions to reduce carbon emissions and waste.
In 2020, China released the latest national standard, GB38508-2020, to prevent and control VOC emissions. Henkel has preempted these new regulations starting with cleaning products that have fully met the standard.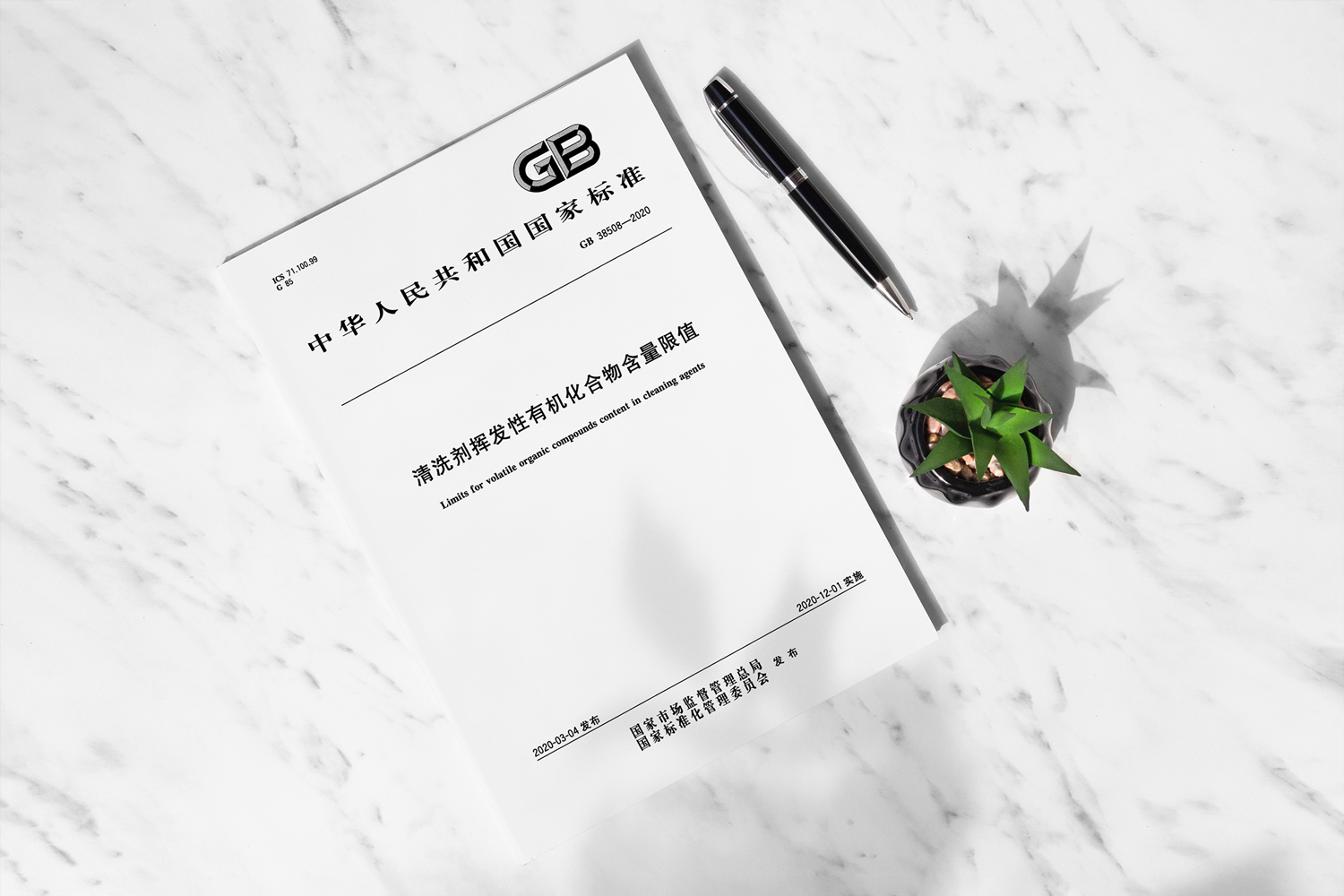 Yaean was tasked to develop a visual language and strategy for the "Green Program."
During our concept phase, we asked ourselves:
What was the key message that Henkel wanted to convey to everyone?
What does this mean to Henkel's target audience?
Who is the target audience?
What are they concerned about?
What do health and safety mean for them?
What does the meaning of "environment" mean for them?
Here is what we ended up creating:
Slogan
Go green. Work safe.

Slogan to deliver the message and easy to understand, emphasizing health and safety in the work environment through the use of green or environmentally-friendly products that meet the highest standards.
Icon

Green Program icon that will be used as an overarching visual element that will be used on various marketing and communications materials. Along with the icon is the messaging blurb to create awareness.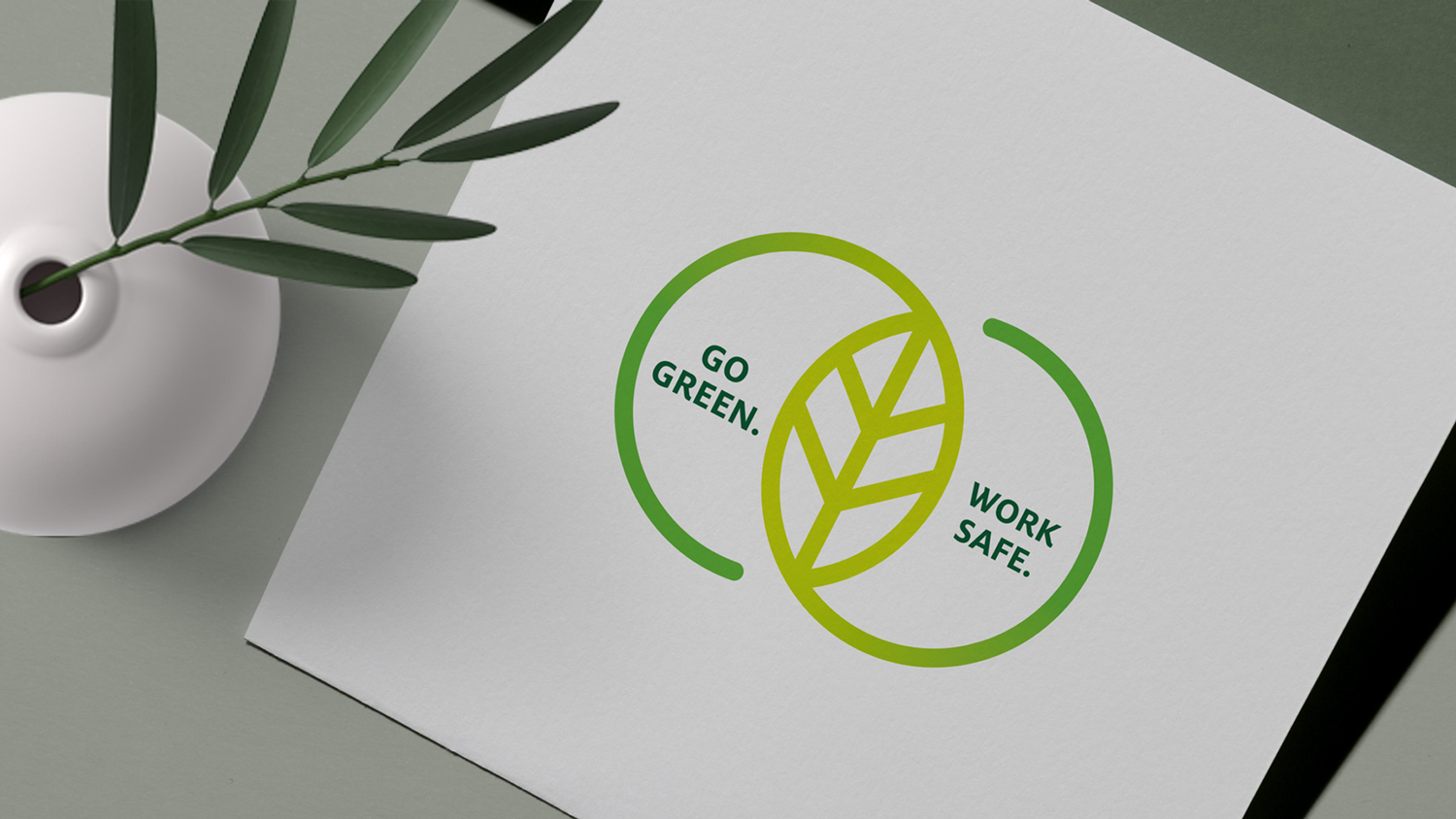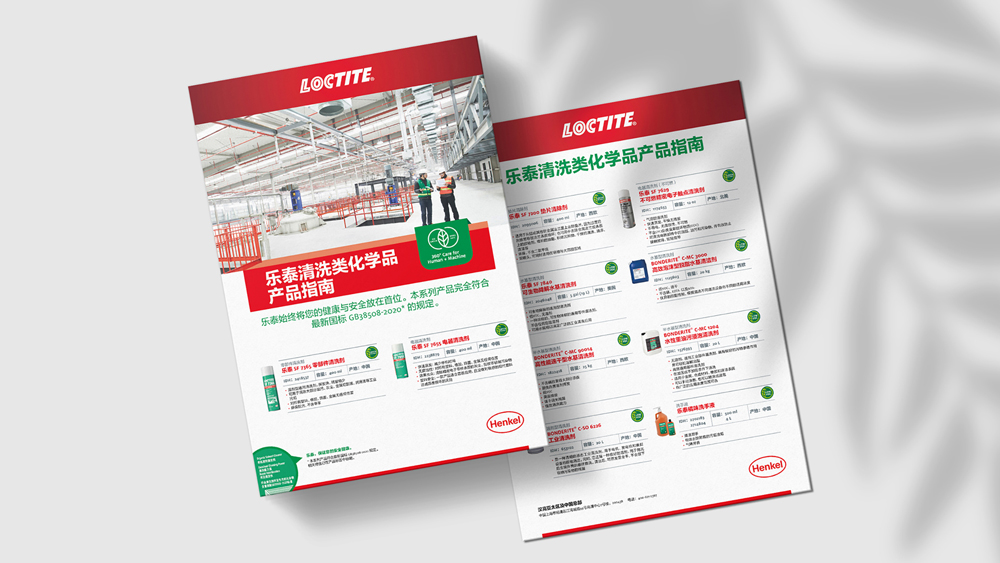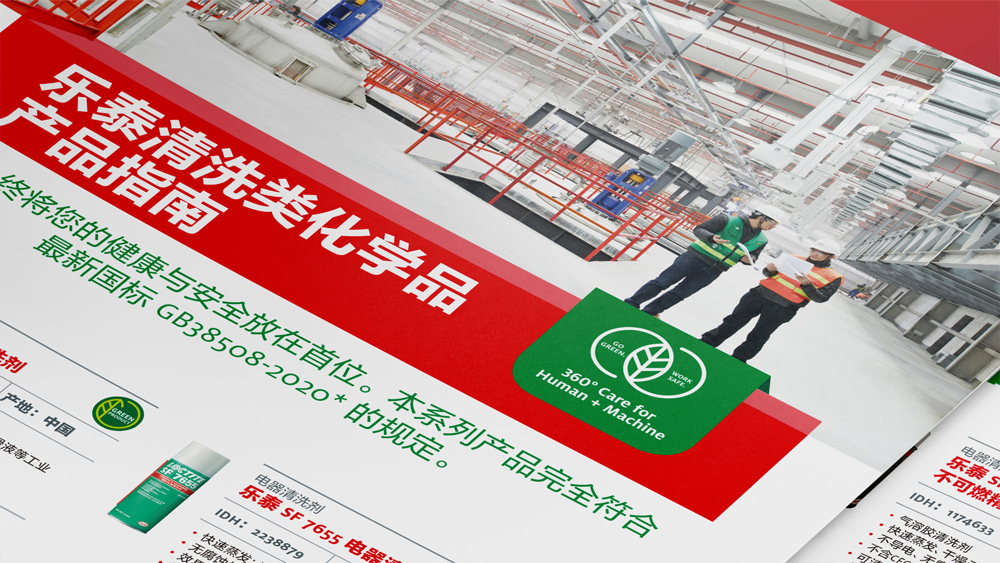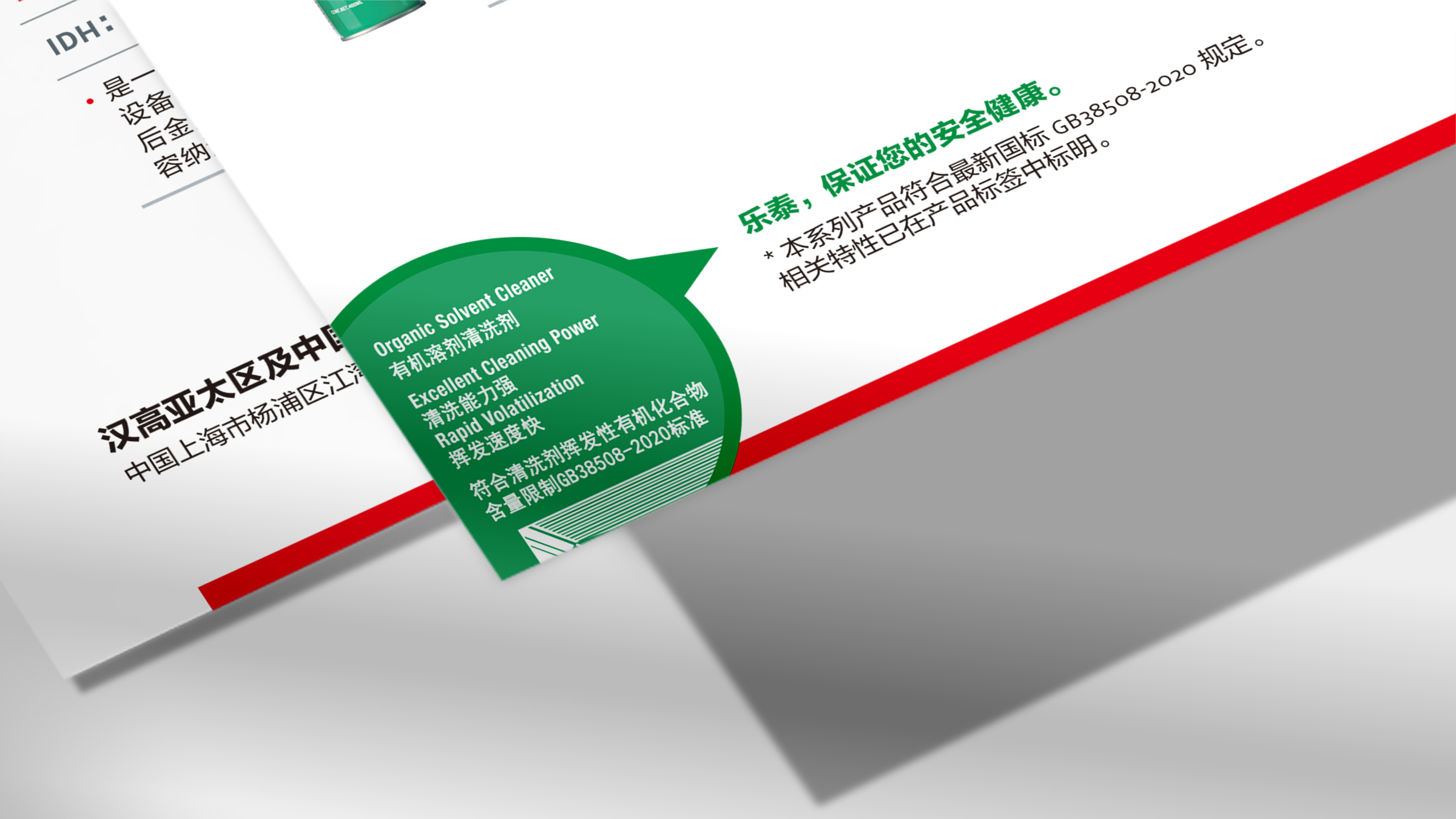 Henkel is committed to providing innovative solutions to create more sustainable and environmentally friendly products for the workplace.
Product Icon
A Green Program product-level icon will be incorporated into existing packaging highlighting the product's key USP, such as low VOC, CMR-free, and so on.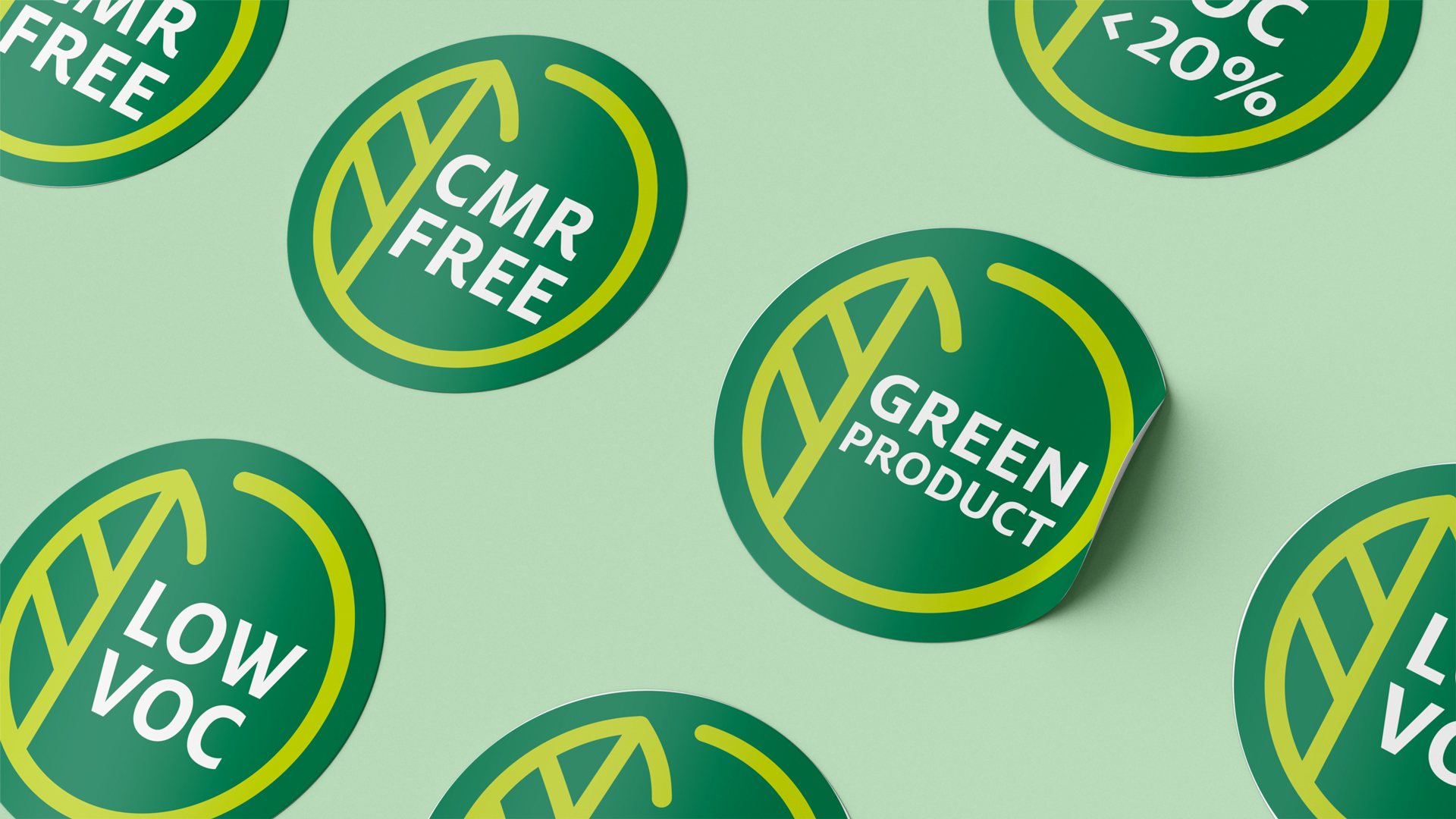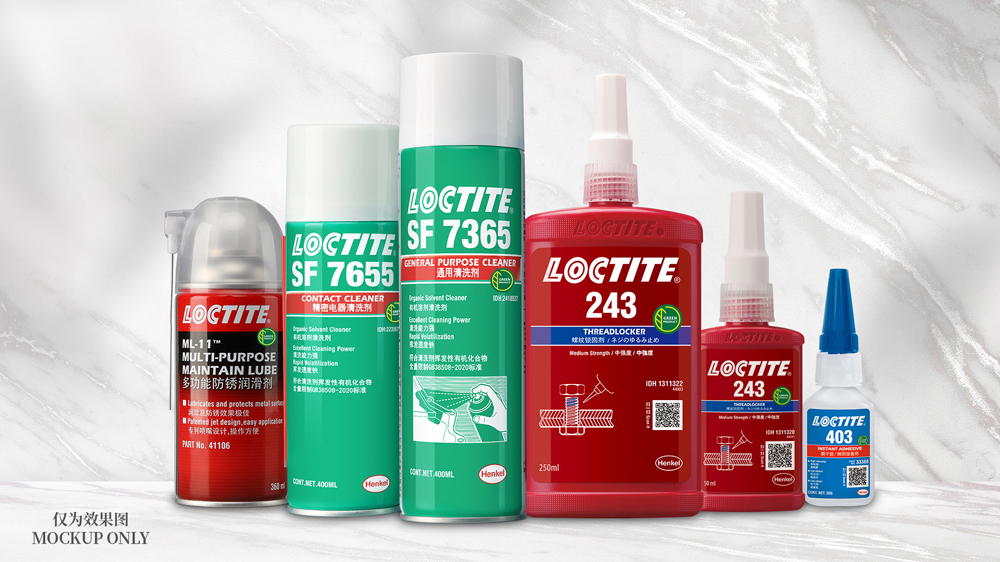 Cleaners are the first line-up of products that meets the Green Program criteria since these products are a necessity and are also widely seen in any manufacturing industry. And more recently, some newly reformulated range of Instant Adhesives.
With this project, the task was not just a straightforward direct-to-the-drawing-board approach. We have to constantly ask ourselves:
Does this make sense?
Is the message delivered "loud-&-clear"?
Will this be visible and easy to understand?
How can we incorporate the product-level icon without needing a re-work of existing packaging and label designs?
This is just one of the many projects we do. Our website and WeChat Official Account have a repository of case studies to get to know us and what we can do for you.