Last August was crunch time for us as we got everything ready for Henkel's Career Carnival. What is it? The Henkel Career Carnival is for the company to promote internal talent training and mobility. It aims to facilitate employees to have a deeper understanding of the company itself – the company's mission and vision, team culture, and introduce to them hot positions of each business unit. Through this event, employees can challenge themselves and explore new opportunities to advance their careers.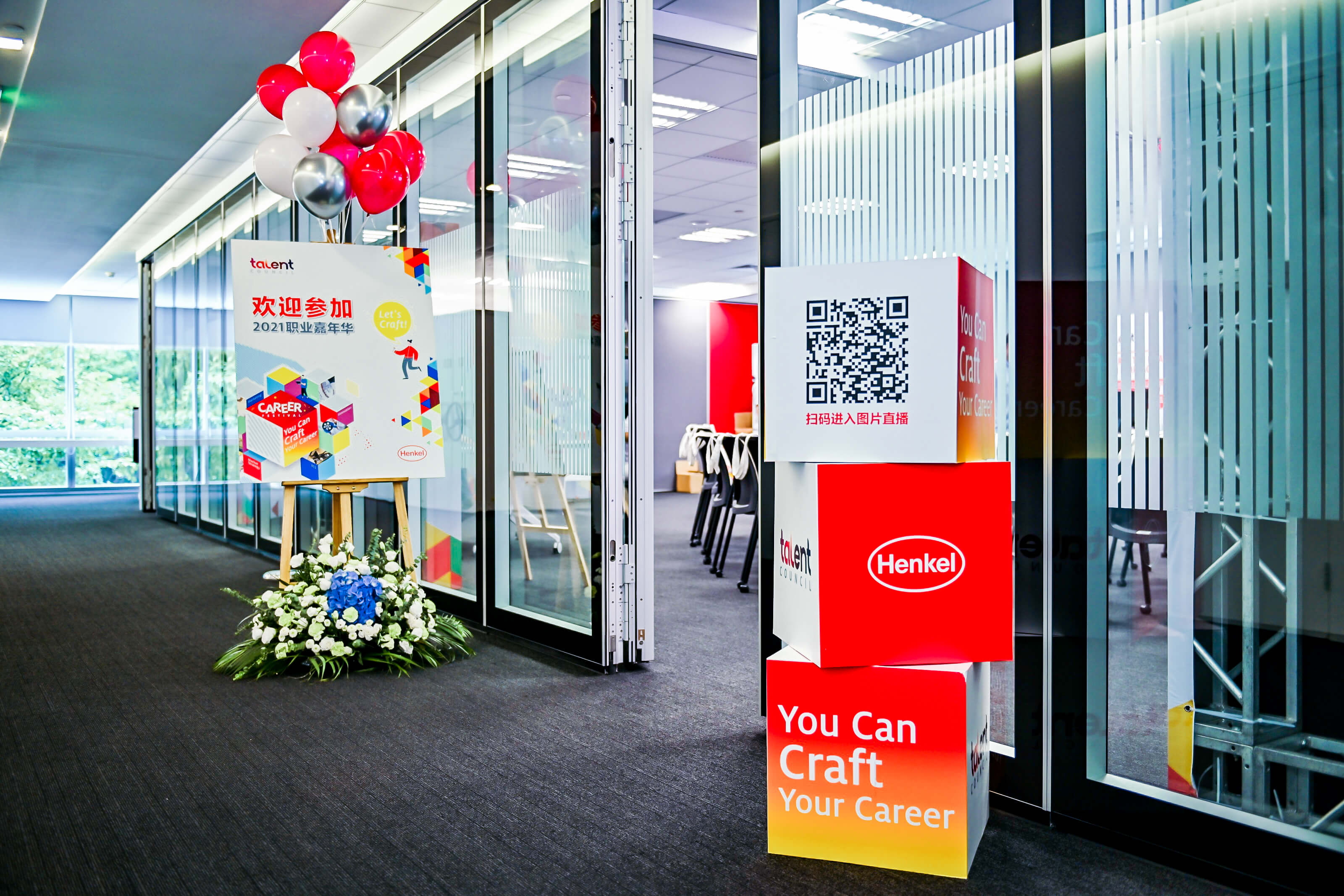 The Career Carnival is a cooperation between Henkel's HR department and A China's 11 business units; to add, more than a dozen senior Henkel leaders were in attendance. We, at yaean, met up with the key stakeholders to finalize the requirements to jumpstart on the event implementation. The event was a success.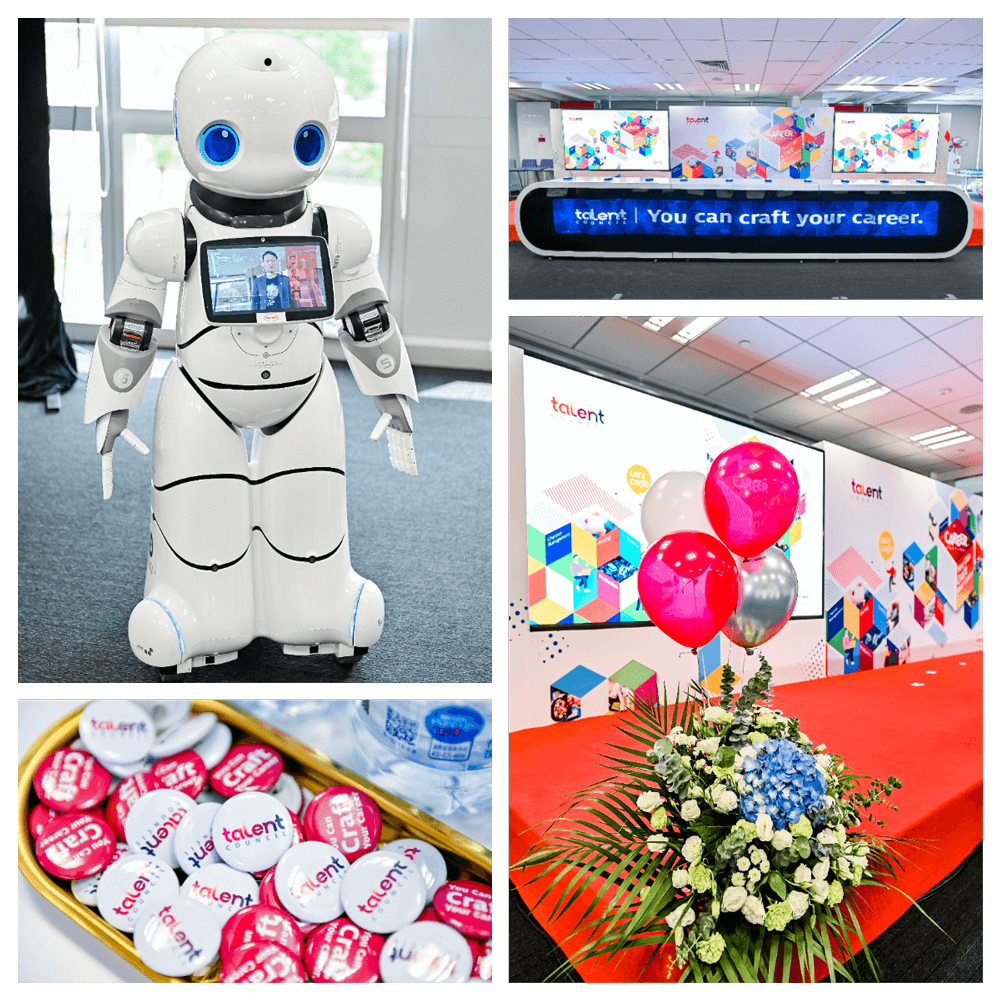 The Talent Council is a major component of the event which focuses on Henkel's commitment to foster its talents through training. We designed the logo that was used in various giveaways: the simple logo is minimalistic with a play in gradience to make it pop amidst the fun and vibrant graphics.
The key visual portrays dynamic modules of different colors and patterns - this was intended to showcase Henkel's flexible and culturally diverse atmosphere as well as advocate seamless collaboration between different business units and talents.
A series of activity materials were extended from the key visual, including: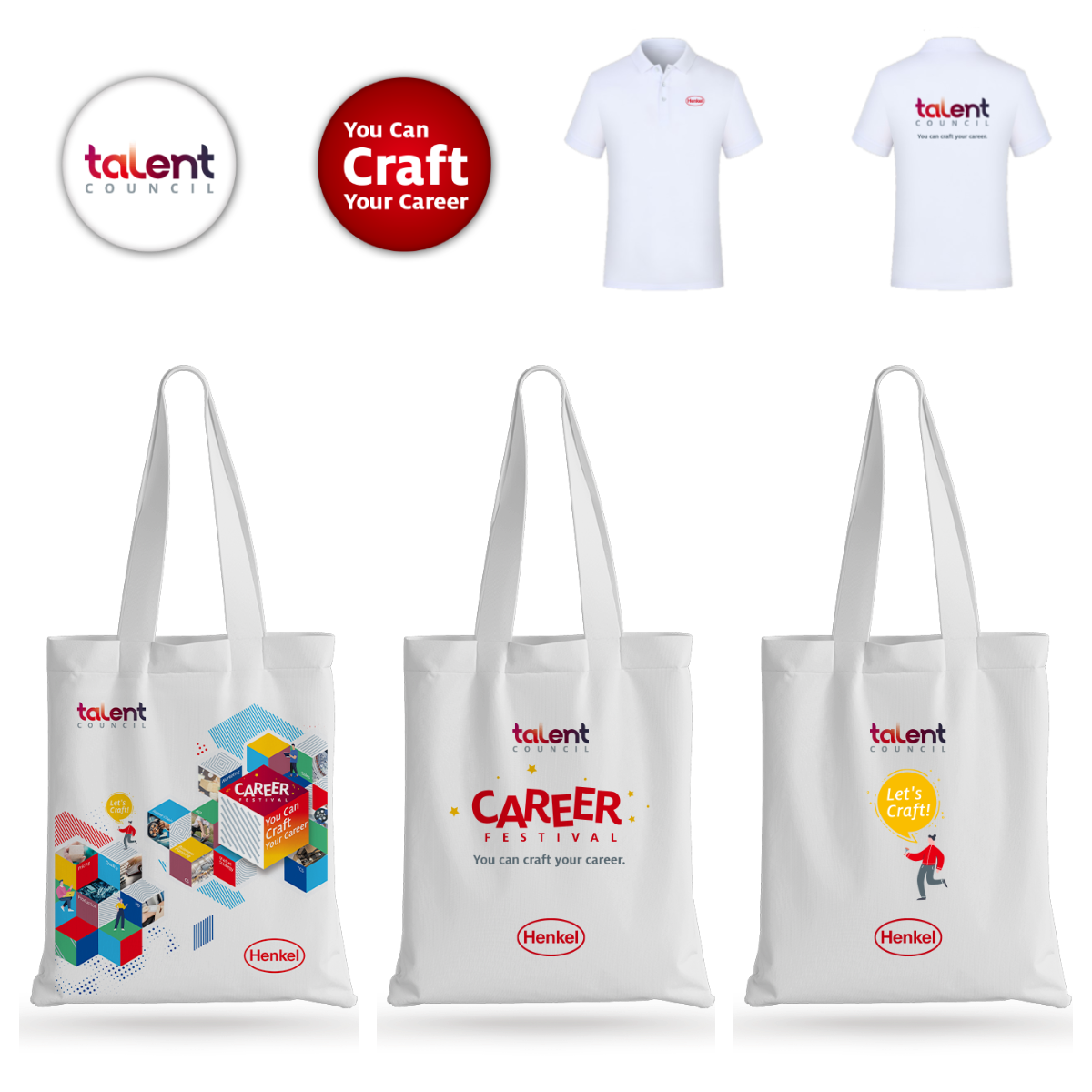 ▲ Event badges & polo shirts & gift bags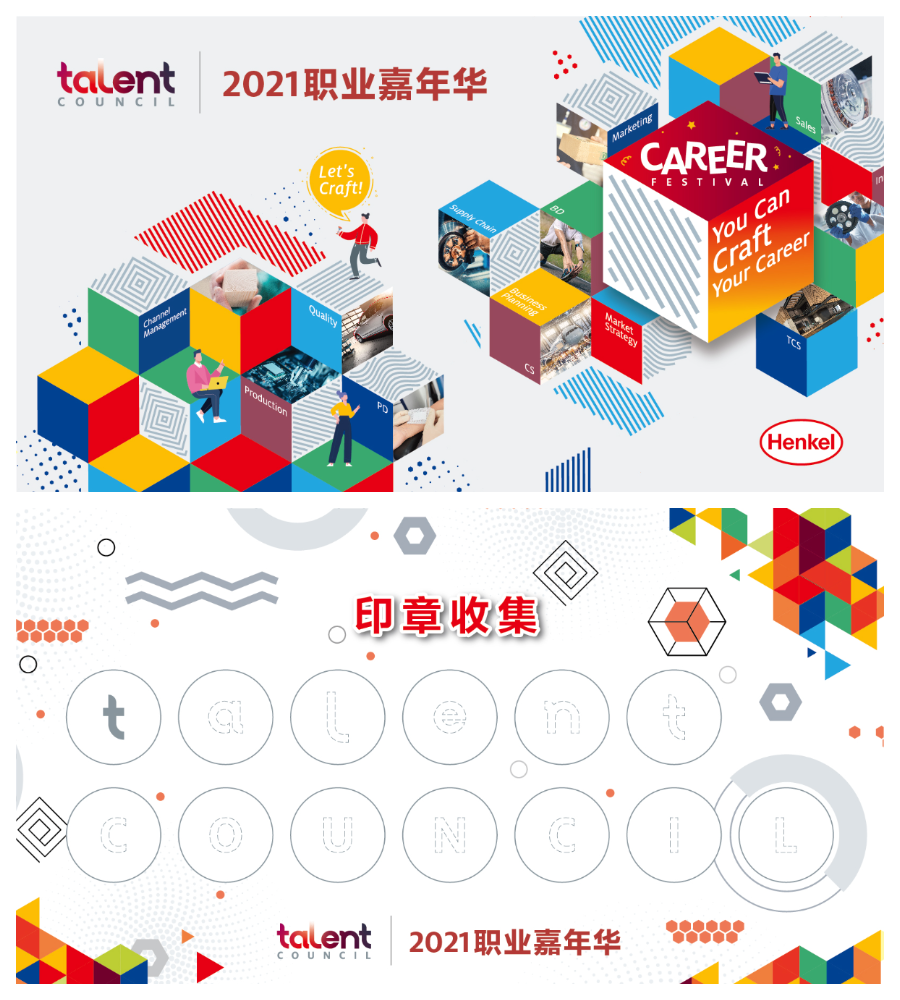 ▲ Event stamp collection card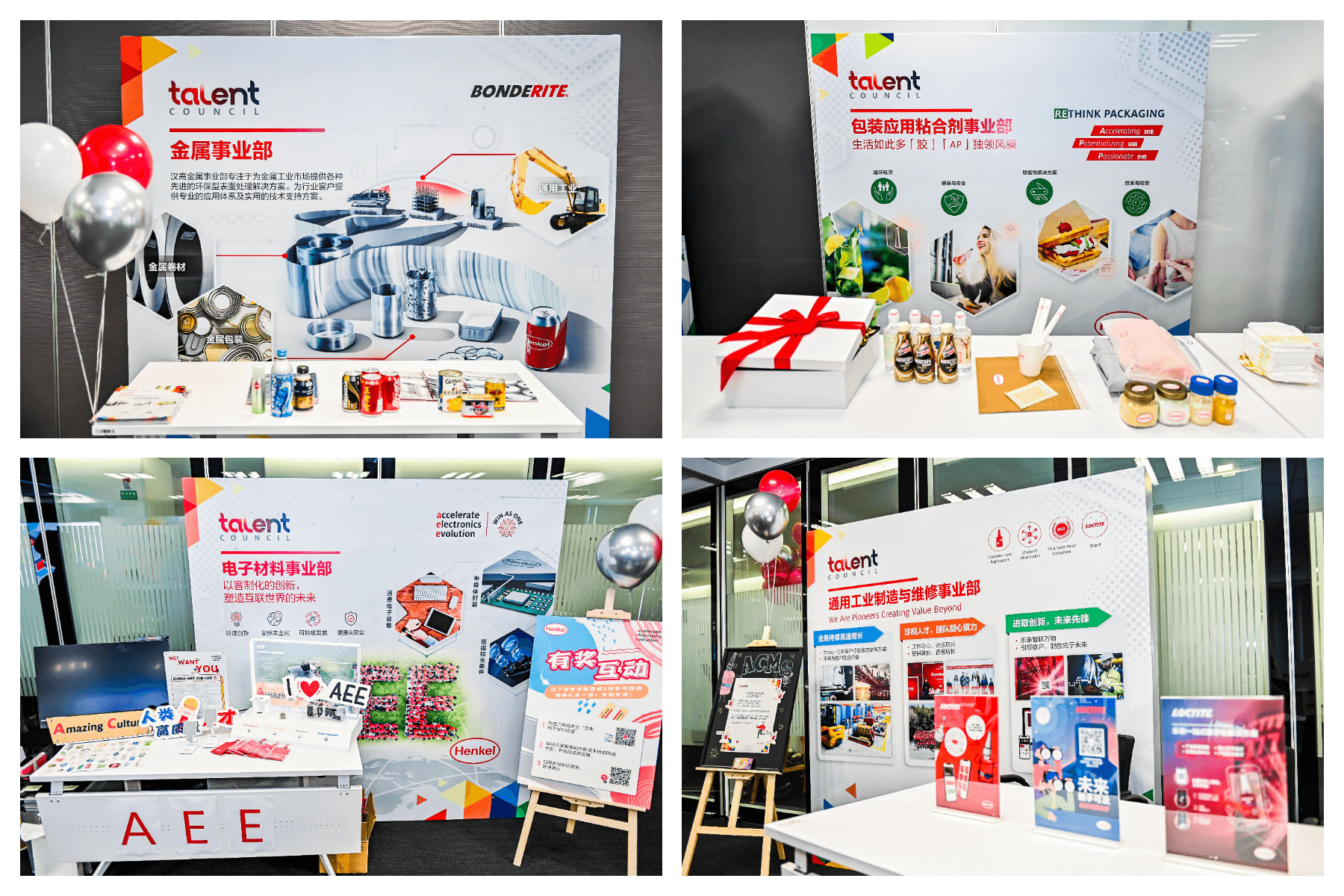 ▲ Activity background board for 11 departments
▲ Event Promotion Flyer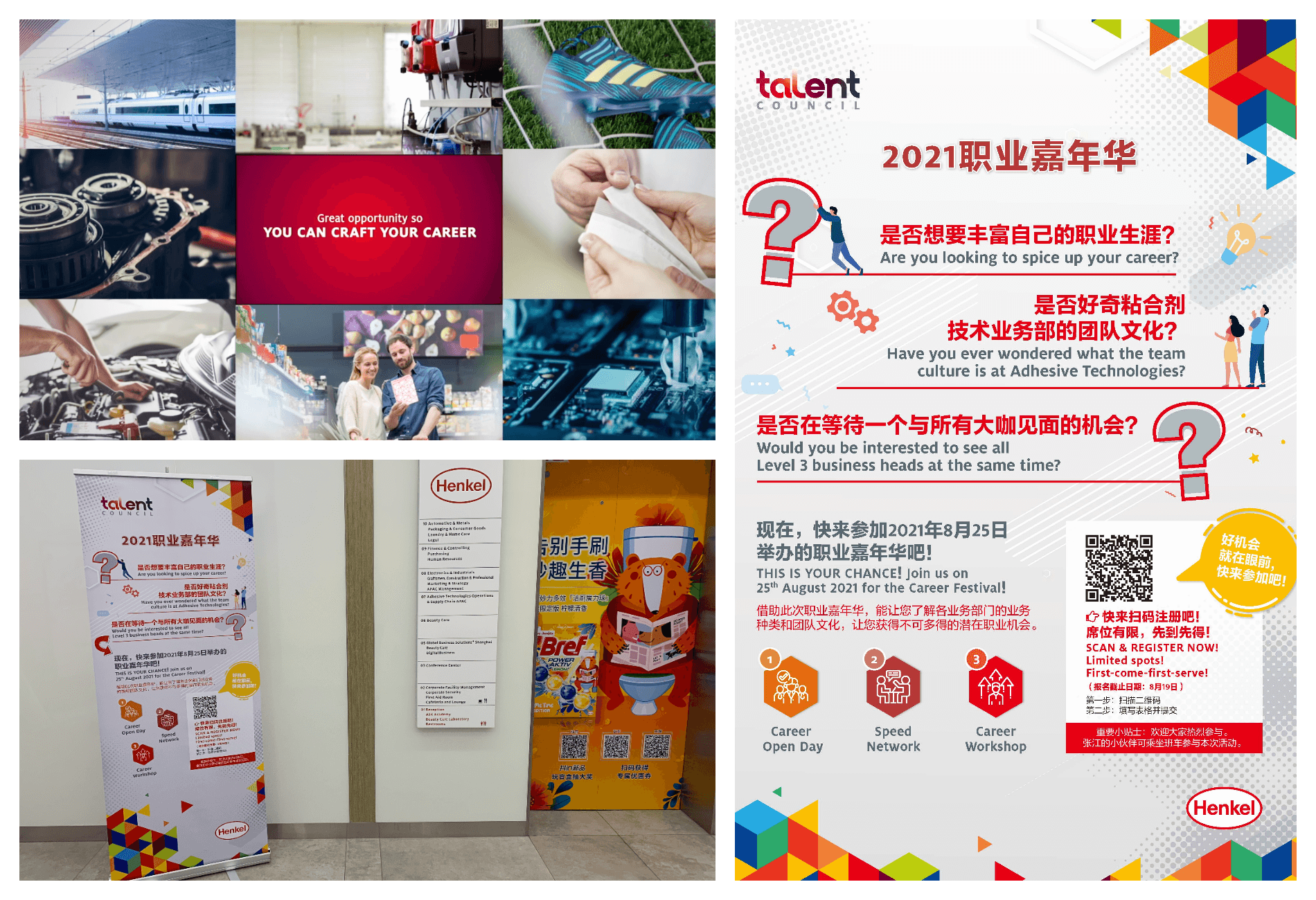 ▲ Promotion poster & roll-up banner & video
After the design was settled, it was time for implementation. Since the event was set in Henkel's office, the construction and layout needed to be done during non-working hours. With this said, yaean made careful arrangements to ensure the timely completion of the construction without any work disruptions. yaean was able to complete the venue requirements on time and was able to conduct on-site rehearsals to make sure everything goes without a hitch.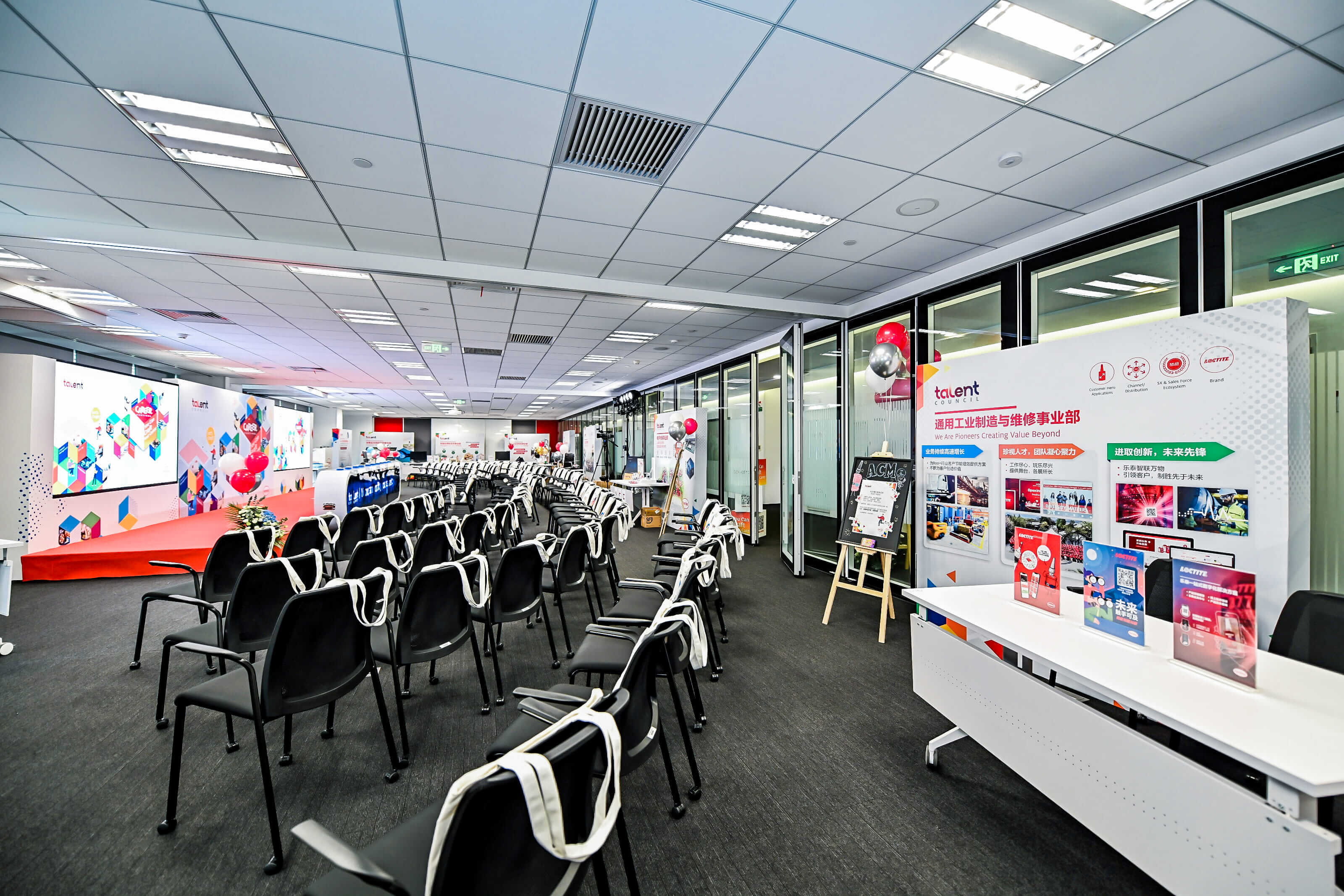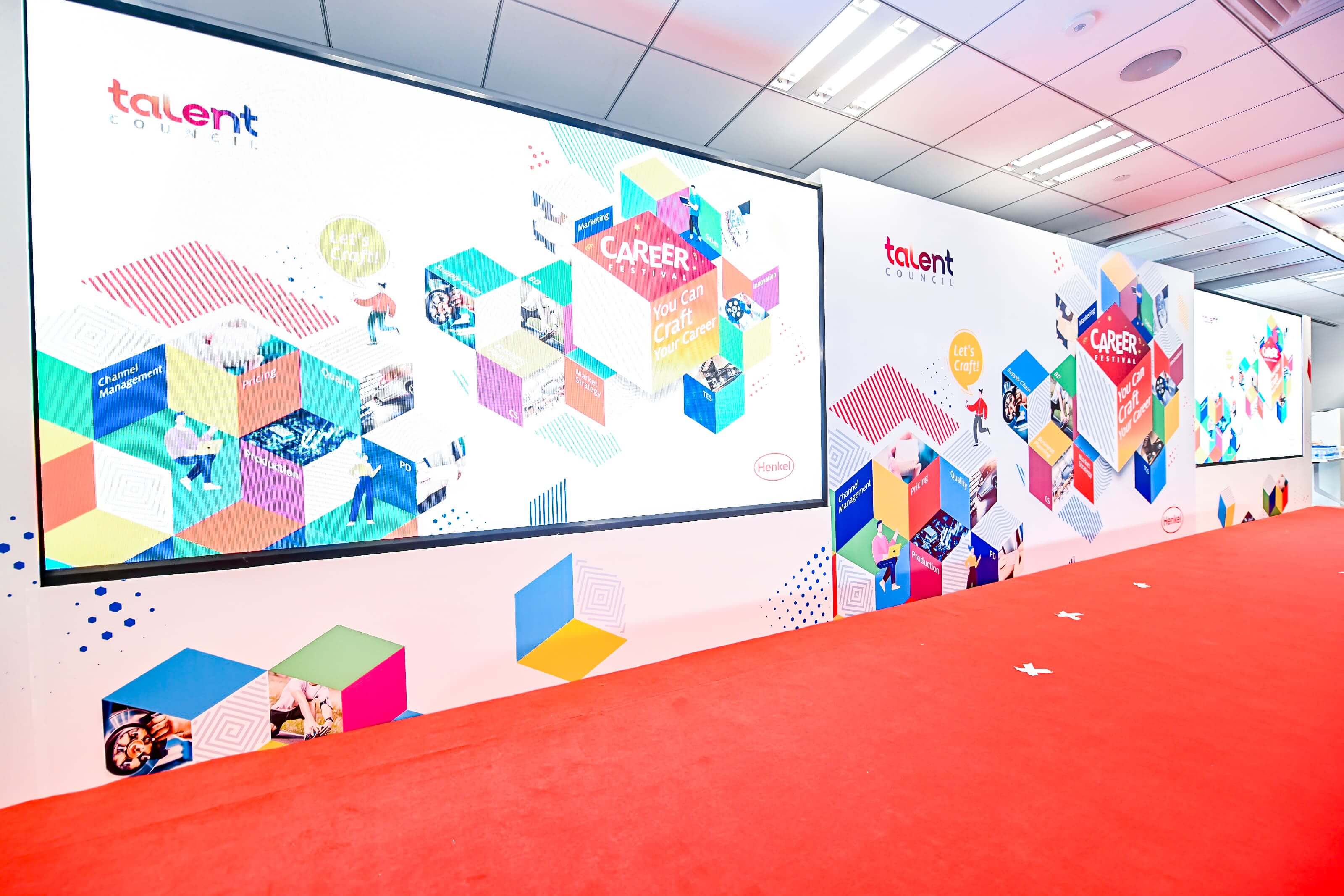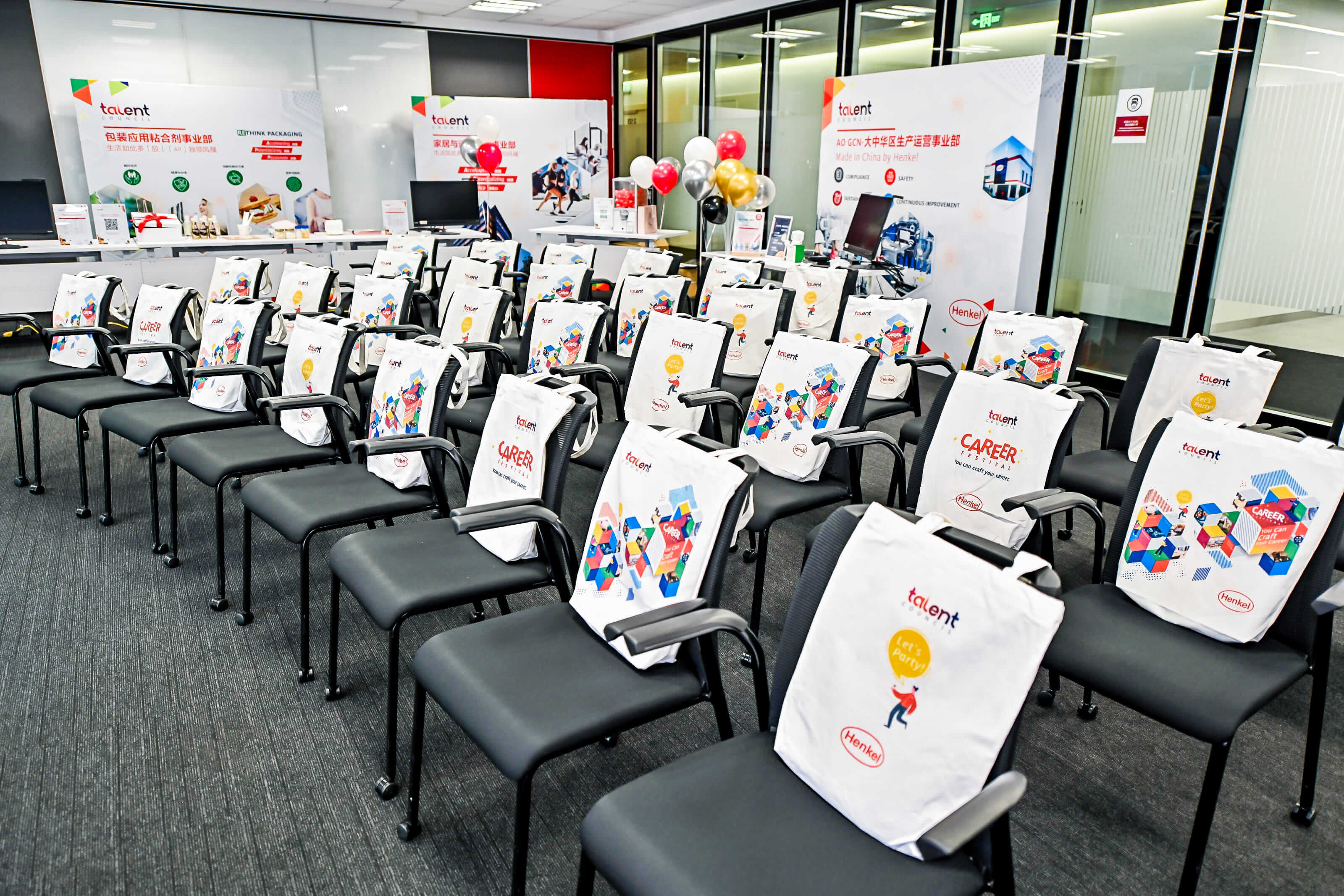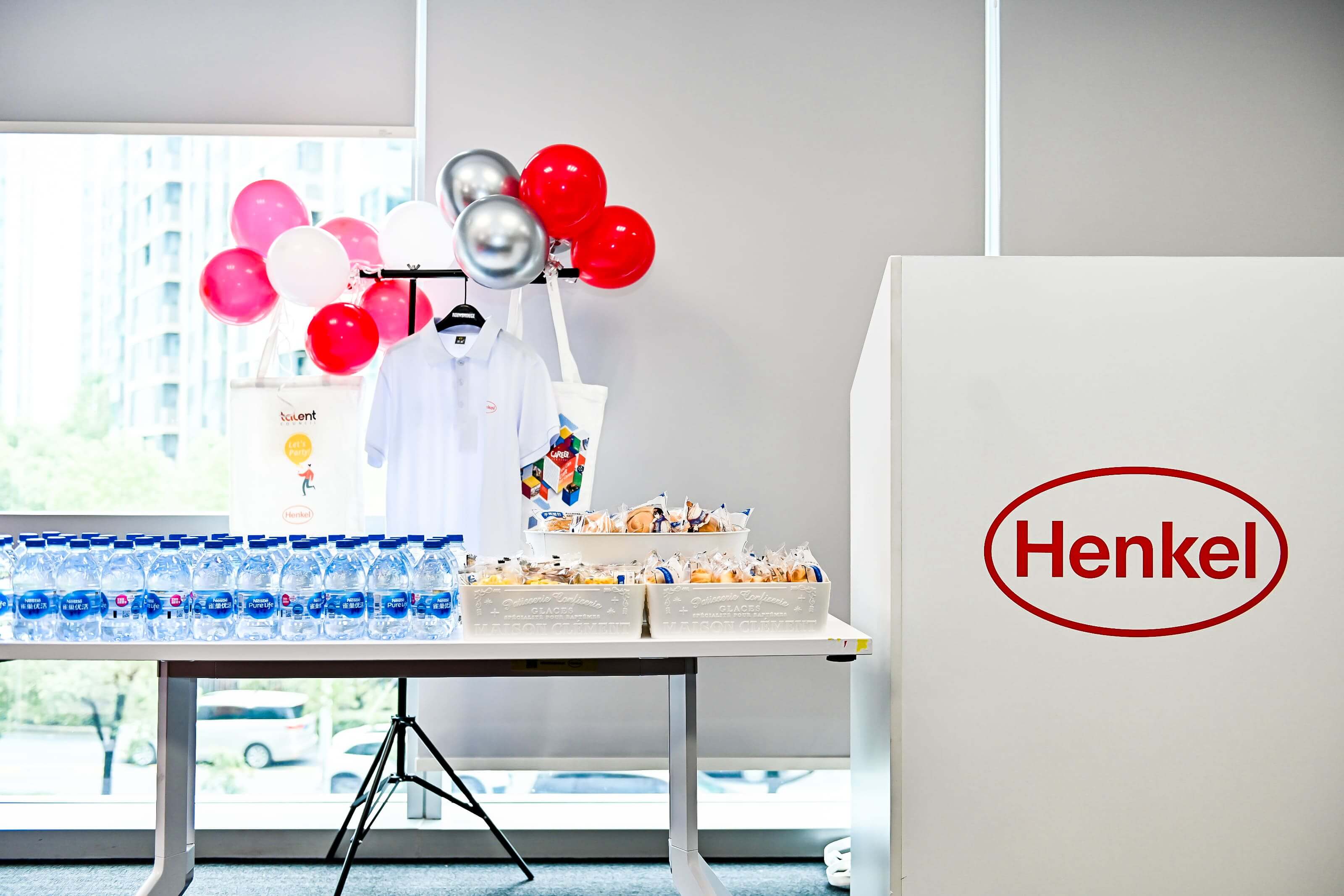 Come 8 AM the next day, pre-admission rehearsals were done a couple more times, and we're ready to start.
Mission accomplished; the Henkel Career Carnival was a success.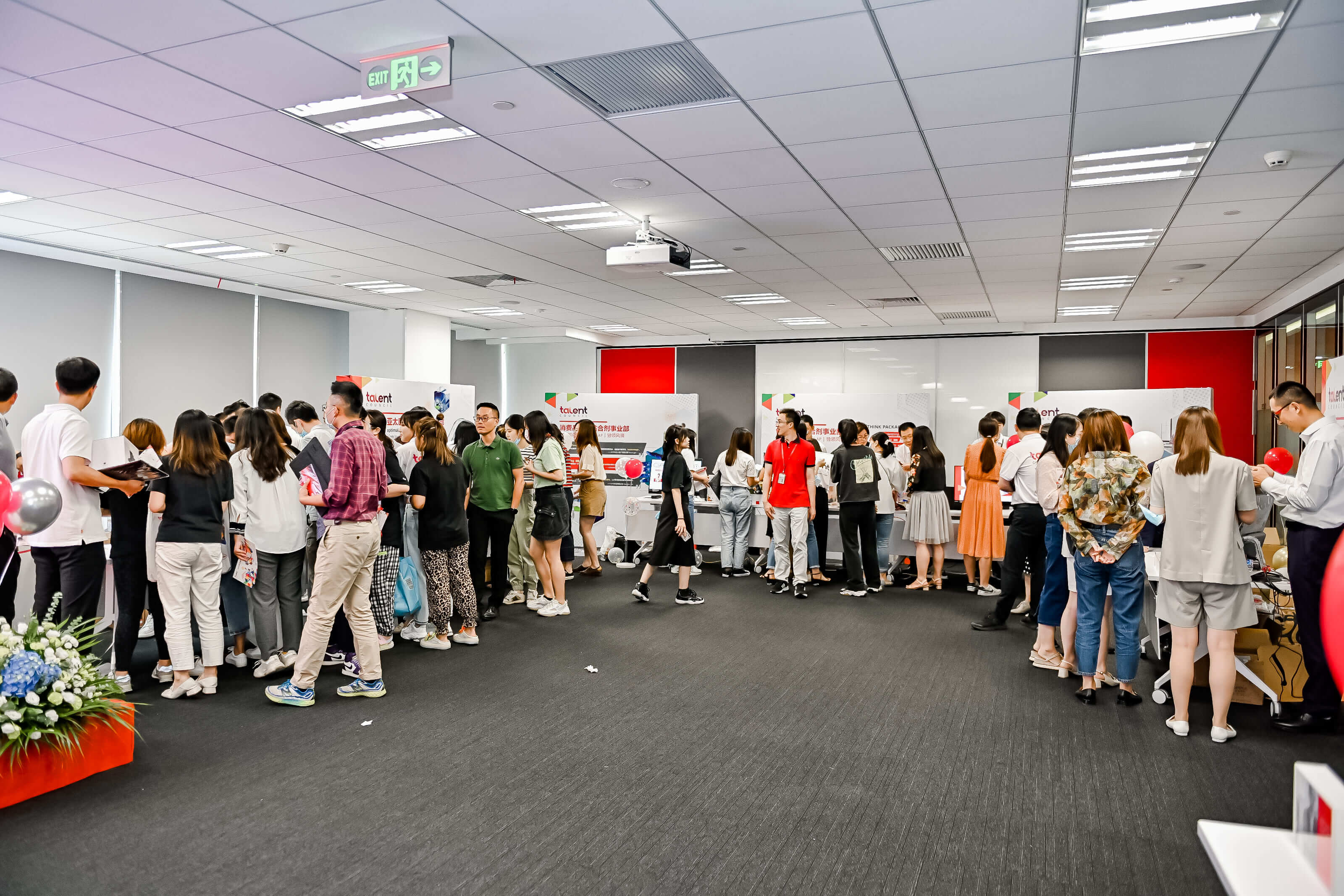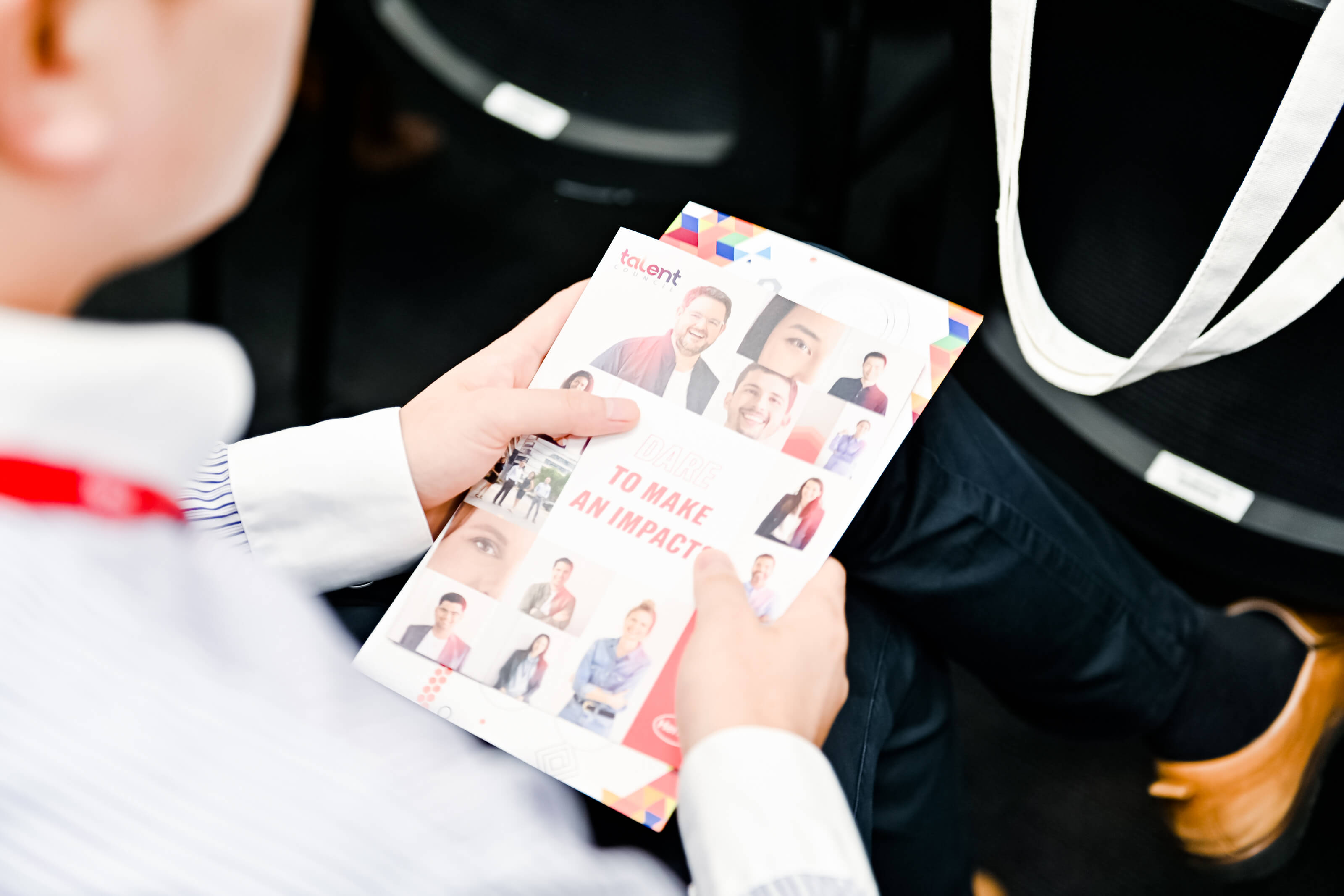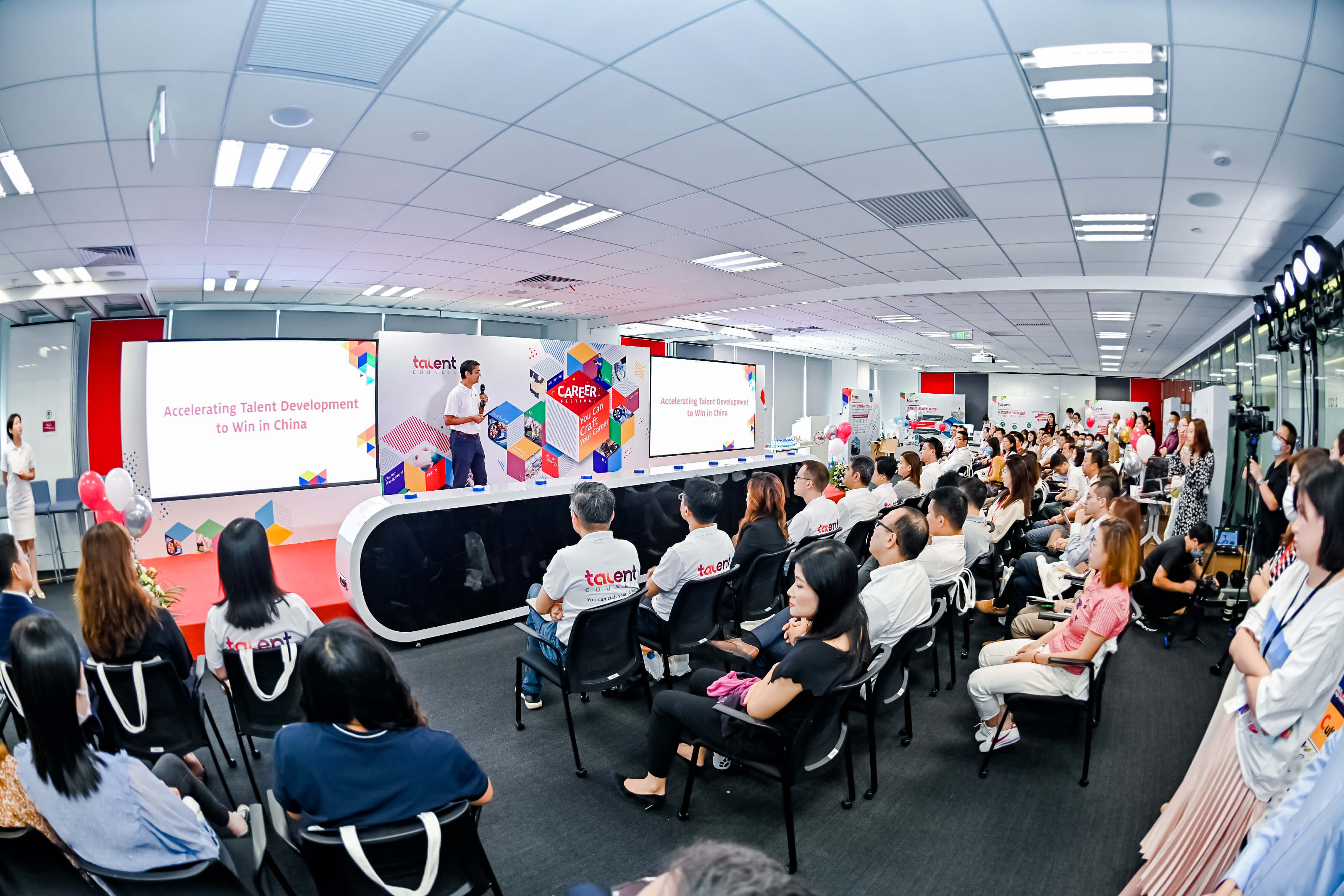 The Henkel Career Carnival took only one month from preparation to implementation. But this goes to show that we are not afraid of challenges. As a steadfast team that have worked side-by-side through the years, and, not to mention, our cumulative creative design capabilities and executional efficiency, nothing is impossible!
▲ 2022 HR Career Festival Opening Video
If you want to know more yaean stories, please email us at: info@yaean.com.