Privyet, Russia!
Here's a fun project we worked with NDB (New Development Bank) back in early 2021. This was for their sixth annual meeting of board directors held in Moscow. The theme for the year was "Reimagining a New Paradigm for Development and the Evolution of Infrastructure".
When we think about Russia, it's inevitable to think about their vibrant architecture and ornate designs. This exactly was our inspiration when designing the collaterals used for the key event.
Logo and Backdrop

If you look closely, you'll see that we incorporated a perception of Tetris into the design which was apt to their annual theme (after all, it's about evolution). Like the style of their logos in previous years, we kept in consistently simple and elegant – preserving NDB's green color tones - but infusing it with Russia's uniqueness.
The logo was embedded into the backdrop used during the event.
KV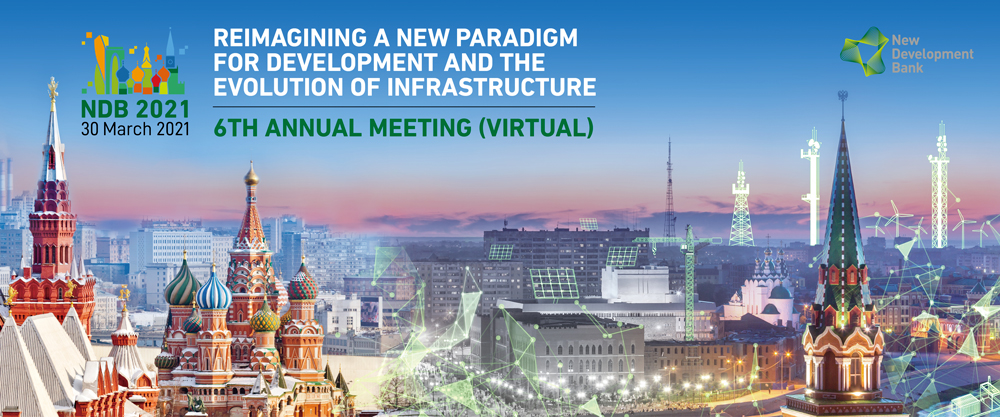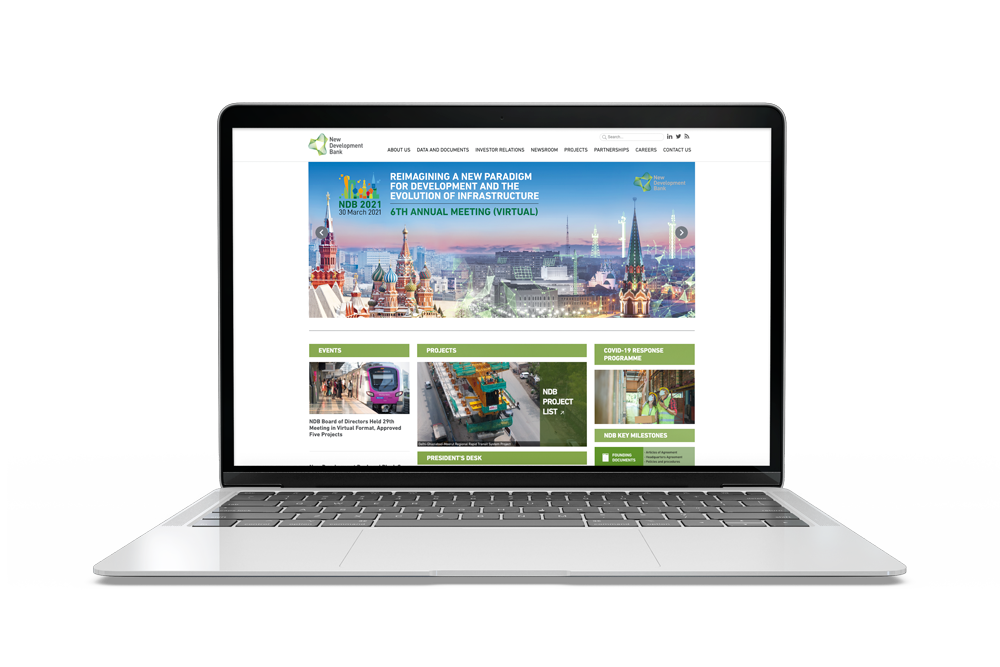 Classical meets Ultramodern. We translated the conference's theme into this striking visual to convey the concept of future smart cities.
We've worked with NDB in previous years and had been responsible in succinctly transforming their agenda into dynamic marketing materials that are, not only welcoming, but also building on their vision of continuously interconnecting their sustainability goals with future technology.
We're excited to see what's in store next year!
Email us at info@yaean.com to learn more about similar projects!