We helped BritCham to update its brand image and strengthen its market impact, via an identity refresh, which we executed across all its communication touch points.
We also developed a brand style guide, which helped internal and external stakeholders apply the BritCham's new identity in a consistent way. The result has been a powerful and cohesive presence of the attributes which BritCham embodies as an organization.
A fundamental office stationery redesign included a visual style guide to facilitate the identity roll-out.
Extended office documents, e.g. membership forms, CSR documents, receipts, event materials, media kits, were also executed in the new identity.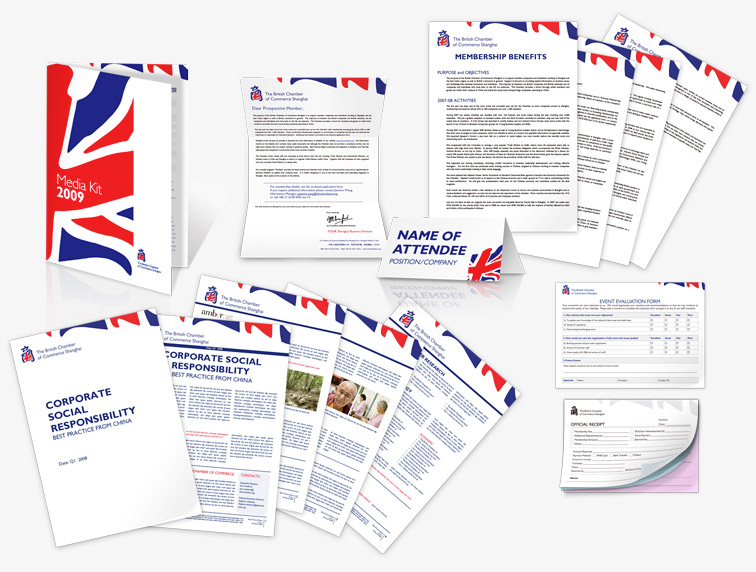 We defined a style for event banners to deliver a unified look across all touch points.